Postcard From Riverview RV Park & QuickStop in North Pole, Alaska
Wish You Were Here – Postcard From Riverview RV Park & QuickStop in North Pole, Alaska
Karen and Riley Caton's 2014 RV Road Trip to Alaska
We're Karen and Riley Caton, full-time RVrs on a three month, 7,500 mile round-trip journey from Washington to Alaska. Join us as we travel up the famous Alaska Highway (formerly the AlCan), visit towns and villages, photograph wildlife, and explore the tundra above the Arctic Circle.
POSTCARD #13 – ENJOY A QUIET RV PARK NEAR FAIRBANKS, ALASKA – RIVERVIEW RV PARK AND QUICKSTOP IN NORTH POLE
A QUIET RV PARK
There are a number of RV parks in and around Fairbanks. We enjoyed our time at the Riverview RV Park and QuickStop in North Pole, in a quiet setting just ten miles from downtown Fairbanks.
This is a full-service park with full hook-ups, including 50 amp service, toilets, showers, and laundry. They can take large RVs up to 45 feet and there is a nice wooded tent camping area. The QuickStop is a gas station (gas and diesel) with a small grocery and liquor store. Our 40 foot motorhome was an easy fit at the pumps.
Most important to us was the friendly staff. We were guests for two nights and they made sure our motorhome was plugged in and taken care of while we took five days driving the Dalton Highway to Prudhoe Bay and back. Riverview RV Park and QuickStop is a popular RV park, so make sure to make a reservation a few days ahead.
READ MORE:
BIO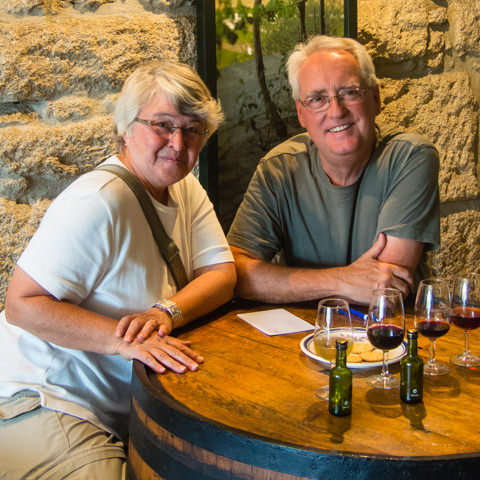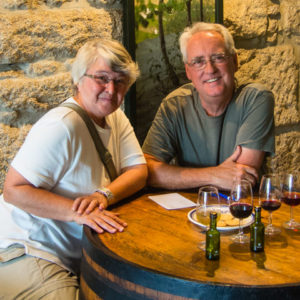 Karen and Riley Caton are retired and having a grand time exploring North America, with a few side trips across oceans for some added fun. As full-time RVrs, they live and travel in "The Dip", a 40' Monaco Diplomat motorhome. Karen and Riley travel where the road leads, writing about and photographing the journey. You'll never know where the two of them will show up next, but you can keep up with their adventures on their blog – On the Road with RK Caton!