Wish You Were Here – Postcard From Grande Cache
Wish You Were Here – Postcard From Grande Cache
Karen and Riley Caton's 2014 RV Road Trip to Alaska
We're Karen and Riley Caton, full-time RVrs on a three month, 7,500 mile round-trip journey from Washington to Alaska. Join us as we travel up the famous Alaska Highway (formerly the AlCan), visit towns and villages, photograph wildlife, and explore the tundra above the Arctic Circle.
POSTCARD #3 GRANDE CACHE, ALBERTA
There are several routes that will take you to Dawson Creek, British Columbia, where you can pick up Mile 0 on the Alaska Highway. Grande Cache, Alberta, is a small town on Alberta Highway 40 located about half way between Jasper and Dawson Creek. If you like short travel days like we do, it's a great place to stop for the night.
We were guests of the Grande Cache Municipal Campground, the only campground in town. However, don't let the lack of variety put you off. This campground offers all of the amenities of regular RV parks, including full hook-ups, laundry, showers, playground, and even a cookhouse/kitchen for campers. There are pull-through and back-in sites for all sizes of rigs.
We were spending one night, so the campground manager suggested that we take a short hike to see Sulphur Gates. The viewing platforms at the end of the trail provide dramatic views of cliffs at the confluence of the Smoky and Sulphur Rivers. Check at the visitor center at the east end of town for specific directions and road conditions. The road to the trail head is about six miles north of town, is gravel surfaced, and can be driven by most vehicles. Be sure to wear good footwear as the trail can be slippery at times.
READ MORE:
BIO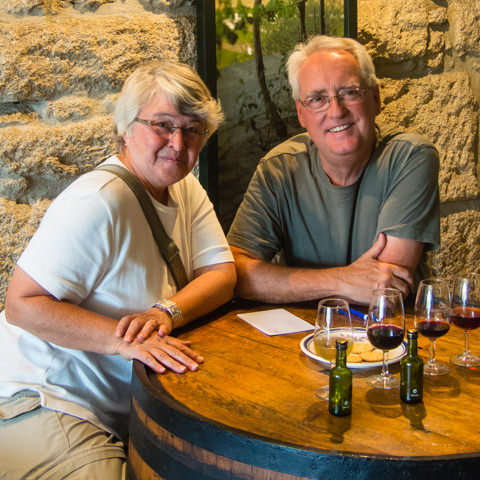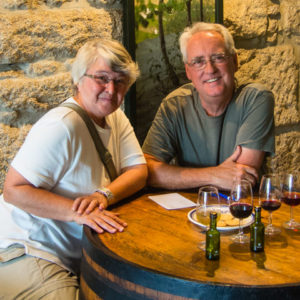 Karen and Riley Caton are retired and having a grand time exploring North America, with a few side trips across oceans for some added fun. As full-time RVrs, they live and travel in "The Dip", a 40' Monaco Diplomat motorhome. Karen and Riley travel where the road leads, writing about and photographing the journey. You'll never know where the two of them will show up next, but you can keep up with their adventures on their blog – On the Road with RK Caton!