Wish You Were Here – Postcard From Liard River Hotsprings
Wish You Were Here – Postcard From Liard River Hotsprings
Karen and Riley Caton's 2014 RV Road Trip to Alaska
We're Karen and Riley Caton, full-time RVrs on a three month, 7,500 mile round-trip journey from Washington to Alaska. Join us as we travel up the famous Alaska Highway (formerly the AlCan), visit towns and villages, photograph wildlife, and explore the tundra above the Arctic Circle.
POSTCARD #5 LIARD RIVER HOTSPRINGS, BRITISH COLUMBIA, CANADA
Road tripping can be hard work, especially when it comes to driving the Alaska Highway through northern British Columbia. The sore muscles and the anticipation of soaking in a hot spring enticed us into staying at Liard River Hotsprings Provincial Park, BC.
The anticipation grows as you trek the long boardwalk to the springs. Your nose is greeted with the smell of sulfur as you get close; causing you to pause and wonder if you are doing the right thing. However, your concerns disappear when you enter the modern deck and changing room area, and see the clean, clear water running through the hot pools. There are changing rooms for men and women and concrete steps lead you into natural pools with loose pebble bottoms. Alpha pool is the hottest. Hot water enters at ___ degrees (53 Celsius) and mixes with cool water to produce a pleasing 108 to 126 degree bath.
Entrance to the hot springs is $5.00 per person/$10.00 per vehicle or is included in your $24.00/night camping fee. The large adjacent campground offers spacious sites for tents or RVs. There are toilets, but no hook-ups or dump station. Reservations are recommended throughout the summer season.
READ MORE:
BIO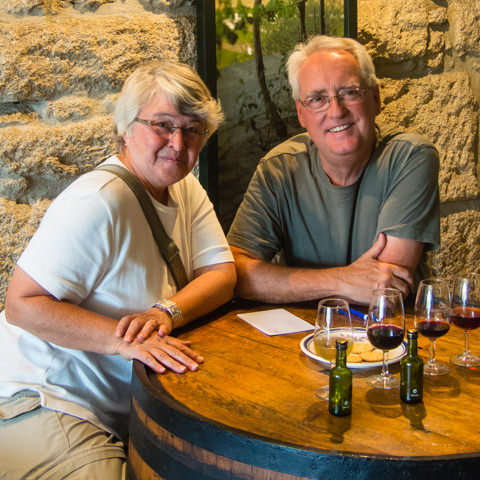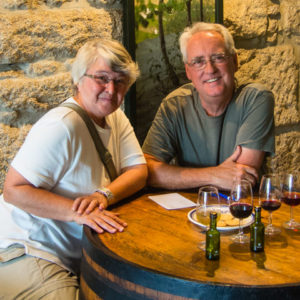 Karen and Riley Caton are retired and having a grand time exploring North America, with a few side trips across oceans for some added fun. As full-time RVrs, they live and travel in "The Dip", a 40' Monaco Diplomat motorhome. Karen and Riley travel where the road leads, writing about and photographing the journey. You'll never know where the two of them will show up next, but you can keep up with their adventures on their blog – On the Road with RK Caton!