River, Ocean and Canal Cruise Reviews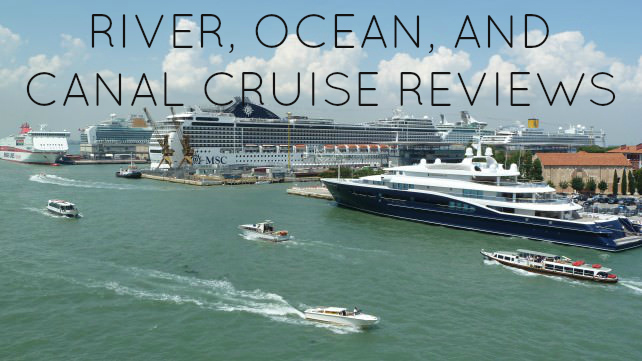 CRUISE REVIEWS
RIVER CRUISES – OCEAN CRUISES – ADVENTURE CRUISES –
CANAL BARGE CRUISES – SAILING
Do you love to cruise? Do you prefer big ships or small ships? Are ocean cruises or plying the rivers and canals of Europe and Asia more to your liking?
WAVEJourney recommends our favorite sailing, river, ocean, adventure, small ship, and canal barge cruises around the world. Find out why cruising is one of our preferred ways to travel, and which companies we enjoy the most.
Do you have cruise tips, recommendations or suggestions to share with us? We want to hear from you, too. Email us and share your cruise advice.
Have you signed up for WAVEJourney's free newsletter to receive all the latest cruise news, deals, tips and reviews? If not, you're missing out!
Connect with WAVEJourney to review your cruise.