Travel Portugal: How to Ride Porto's Metro System
Travel Portugal: How to Ride Porto's Metro System
By Patti & Abi Maghamfar
While we believe the best way to experience Porto is to just head out the door and start walking, there are times when taking the Metro is a good option. For example, one of our favorite ways to spend a day is to take the metro to nearby Matosinhos and then walk back to Porto, along the coast, which is about 4 1/2 miles.  The metro also travels to/from the Francisco Sá Carneiro (Porto) Airport.  It's great because when arriving to, or leaving from the airport, the metro travels right inside the building on a lower level.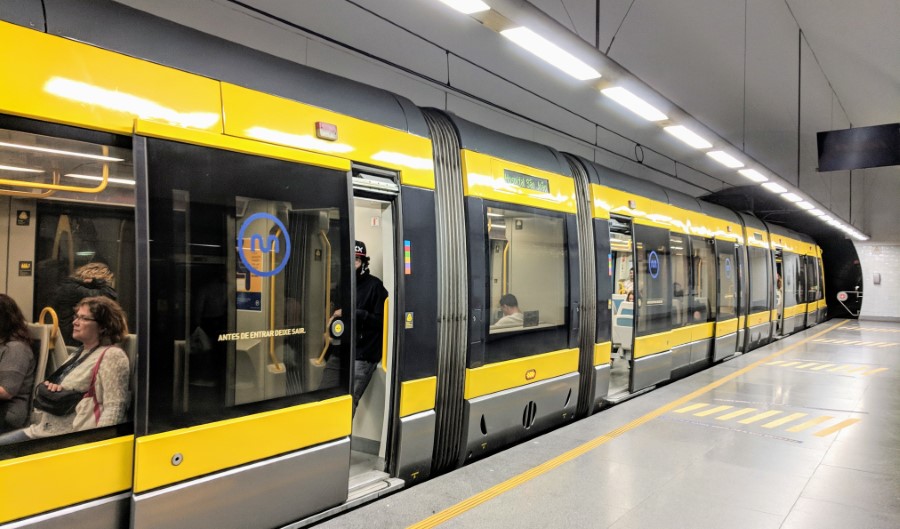 CLEAN, EFFICIENT & USER FRIENDLY
Porto's metro system is one of the best we've come across when traveling in Europe. It's clean, efficient and user friendly. It isn't a huge system, but it does always seem to get us where we need/want to go. The system has six lines, A – F, and operates from 6:00 a.m. to 1:00 a.m. Tickets can be purchased from machines at each station, or at Pay Shops throughout the city. Pay Shops are basically newspaper and magazine shops, and where locals pay their utility bills. Some metro stations, such as the main train station at Porto Campanha, have ticket agents.
What makes the system super easy to use, is that the trains on each line are painted a different color, making them readily easy to identify. The city's central station, Trindade, is where transfers between all lines are made. Trindade station is located in the city center.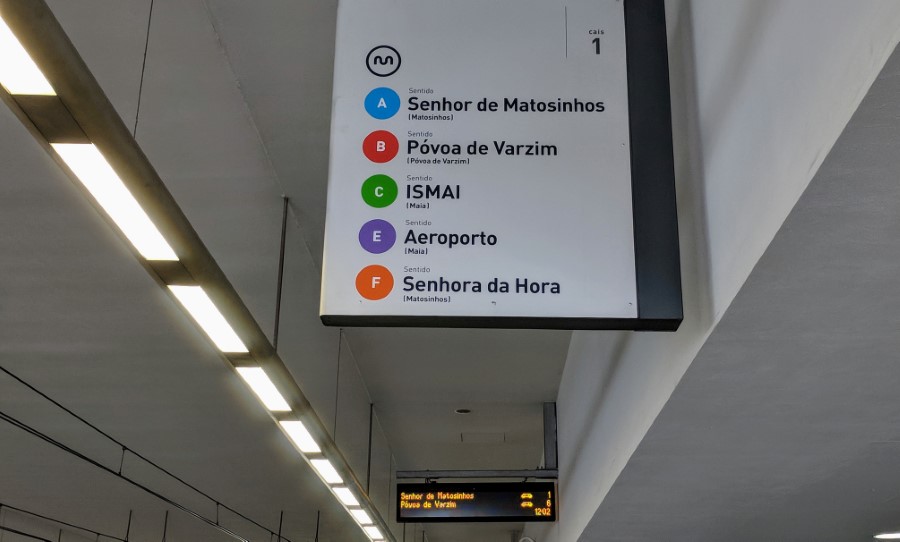 THE ANDANTE CARD
The cost of the blank ticket, also known as the Andante Card, which is rechargeable, is €0.60. Tickets are per person and each person in your group must have his/her own ticket.  At the ticket machines you can pay by cash or credit card. If you load your ticket with 10 trips you get one trip for free.
ZONE OF TRAVEL
The list of zones and destinations are printed on, or nearby, the ticket machines at each station.  Start by choosing your zone of travel and the number of trips you need/want. 
Important tip: multiple zones cannot be loaded onto one card.  This can be a little confusing when first getting acquainted with the system and we've found it to be the only downside to the system.
For example: A zone 1 trip is only good for destinations in zone 1. A zone 2 trip covers destinations in zone 2 plus zone 1. A zone 3 trip covers destinations in zone 3 plus zone 2 and zone 1. Think of the zones as concentric circles with zone 1 being in the middle and then work your way out.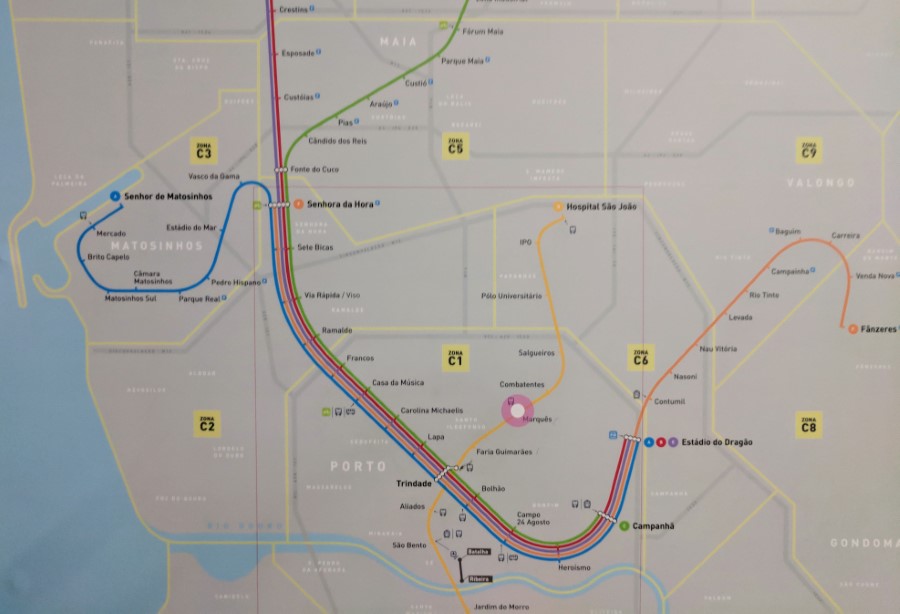 THE HONOR SYSTEM
The Porto metro operates on the honor system. Once you've obtained your loaded ticket, you must validate it at one of the yellow validation machines, which are located at the stations' entry points. Metro inspectors often board the trains and ask to see your ticket. If the ticket is not validated, the fine is €77. Don't risk it!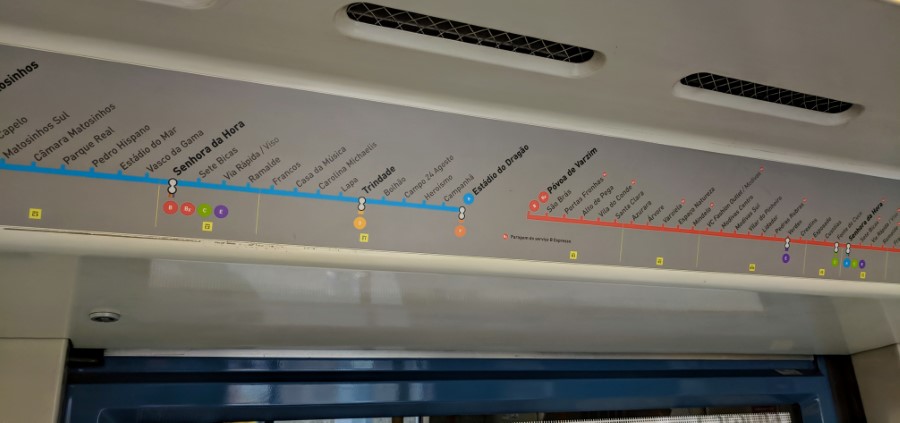 Riding the Porto Metro system is a terrific option for exploring the City of Porto.  We've never experienced any negative issues and we have always found it to be easily navigated, safe, comfortable and affordable.   
Interested in a hiking tour of Portugal? Check out our tips for walking the Portuguese Camino from Porto.
Find out more travel tips for exploring Porto and the top things to do, eat and see.
BIO
Abi and Patti have been walking through life together for 42 years. They have a home base in the United States and they spend several months of each year in Porto, Portugal. To date they have traveled to 4 continents, 19 countries and 46 of the 50 United States. You can read more about their travels, how they are redefining retirement, and both of their Camino walks at oneroadatatime.com
Like this article? Read travel tips for Washington, DC from Patti and Abi Maghamfar.