Wish You Were Here – Postcard From Dawson City, Yukon
Wish You Were Here – Postcard From Dawson City, Yukon
Karen and Riley Caton's 2014 RV Road Trip to Alaska
We're Karen and Riley Caton, full-time RVrs on a three month, 7,500 mile round-trip journey from Washington to Alaska. Join us as we travel up the famous Alaska Highway (formerly the AlCan), visit towns and villages, photograph wildlife, and explore the tundra above the Arctic Circle.
POSTCARD #7 DAWSON CITY, YUKON, CANADA
Did you know that Dawson City was once the largest city north of San Francisco? Did you know that Dawson City had electricity before New York? Dawson was a backwater town on the Yukon River before the Klondike Gold Rush.
A year after gold was discovered the streets were teaming with people wanting to strike it rich, making Dawson the largest city north of San Francisco. Several years later, rivers were damned and electricity generated for gold mining operations, and electricity was brought to Dawson.
With its dirt streets and boardwalks, you can almost imagine yourself here during the gold rush! While the city focuses on tourism during the summer, there is an underlying energy from the gold miners that work and live here year around.
READ MORE:
BIO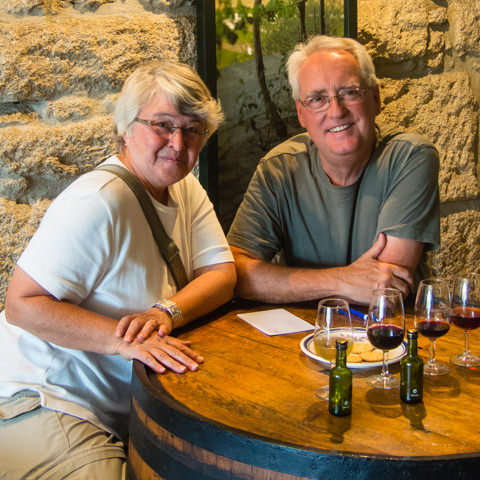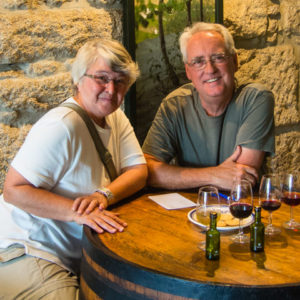 Karen and Riley Caton are retired and having a grand time exploring North America, with a few side trips across oceans for some added fun. As full-time RVrs, they live and travel in "The Dip", a 40' Monaco Diplomat motorhome. Karen and Riley travel where the road leads, writing about and photographing the journey. You'll never know where the two of them will show up next, but you can keep up with their adventures on their blog – On the Road with RK Caton!