Wish You Were Here – Postcard From Revelstoke
Wish You Were Here – Postcard From Revelstoke
Karen and Riley Caton's 2014 RV Road Trip to Alaska
We're Karen and Riley Caton, full-time RVrs on a three month, 7,500 mile round-trip journey from Washington to Alaska. Join us as we travel up the famous Alaska Highway (formerly the AlCan), visit towns and villages, photograph wildlife, and explore the tundra above the Arctic Circle.
POSTCARD #1 Alaska or Bust!
FIRST STOP: REVELSTOKE IN BRITISH COLUMBIA, CANADA
Revelstoke is a great place for a stop along the journey to Alaska. While well known to skiers, Revelstoke is a great summer location for hiking and camping. The town has all the usual amenities and a great railroad museum.
The Summit Parkway in Mount Revelstoke National Park is a classic mountain road that takes you high above the town for beautiful views of the surrounding valley. The road is closed in winter and only partly open in the spring. However, when the snow melts in July, the meadows in the snow zone above the timberline offer spectacular wildflower displays.
There are several RV parks to choose from. We were guests of the Williamson's Lake Campground, nestled in the trees and located on the shores of the lake. This municipal campground has grassy campsites for all types of campers, from tents to 45 foot motorhomes with hookups or without. The amenities include a playground for the kids, swimming in the lake, canoe rentals, and a food kiosk and deck. They also have showers, laundry, and WiFi. The friendly proprietor, a 25 year resident, is happy to provide directions to all local attractions.
READ MORE:
BIO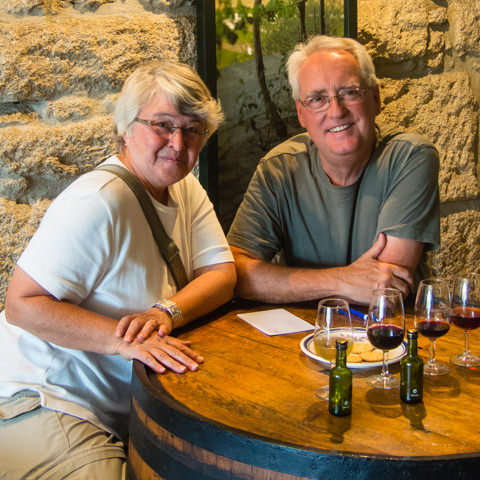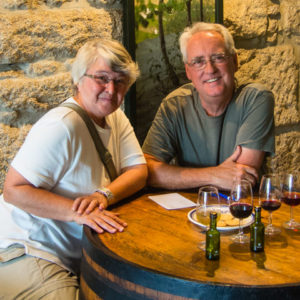 Karen and Riley Caton are retired and having a grand time exploring North America, with a few side trips across oceans for some added fun. As full-time RVrs, they live and travel in "The Dip", a 40' Monaco Diplomat motorhome. Karen and Riley travel where the road leads, writing about and photographing the journey. You'll never know where the two of them will show up next, but you can keep up with their adventures on their blog – On the Road with RK Caton!