Wish You Were Here – Postcard From Watson Lake, Yukon
Wish You Were Here – Postcard From Watson Lake, Yukon
Karen and Riley Caton's 2014 RV Road Trip to Alaska
We're Karen and Riley Caton, full-time RVrs on a three month, 7,500 mile round-trip journey from Washington to Alaska. Join us as we travel up the famous Alaska Highway (formerly the AlCan), visit towns and villages, photograph wildlife, and explore the tundra above the Arctic Circle.
POSTCARD #6 WATSON LAKE, YUKON, CANADA
It seems like every town along the Alaska Highway has some kind of tourist attraction to entice you to stop. Watson Lake is no different. However, there are two unique attractions here that shouldn't be missed: The Sign Post Forest and Northern Lights Centre.
The Sign Post Forest is just that, a forest of signs. Signs from around the world adorn posts that were placed here just for the tourists. There are so many signs that it is impossible to read them all in a short visit. We wish we had thought to make up our own sign to add to the mix.
At the Northern Lights Centre, buy a ticket, take a soft, comfortable chair, lean back, and watch the sky come alive across a panoramic screen. There are two presentations. One is on Black Holes and the other on the Aurora Borealis. They run for less than an hour.
READ MORE:
BIO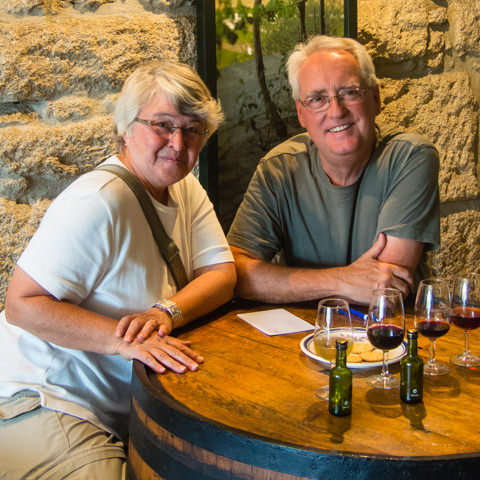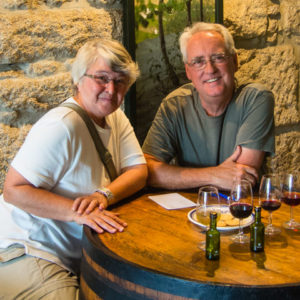 Karen and Riley Caton are retired and having a grand time exploring North America, with a few side trips across oceans for some added fun. As full-time RVrs, they live and travel in "The Dip", a 40' Monaco Diplomat motorhome. Karen and Riley travel where the road leads, writing about and photographing the journey. You'll never know where the two of them will show up next, but you can keep up with their adventures on their blog – On the Road with RK Caton!