Wish You Were Here – Postcard From Keno City, Yukon
Wish You Were Here – Postcard From Keno City, Yukon
Karen and Riley Caton's 2014 RV Road Trip to Alaska
We're Karen and Riley Caton, full-time RVrs on a three month, 7,500 mile round-trip journey from Washington to Alaska. Join us as we travel up the famous Alaska Highway (formerly the AlCan), visit towns and villages, photograph wildlife, and explore the tundra above the Arctic Circle.
POSTCARD #7 KENO CITY, YUKON, CANADA
Driving to the top of Keno Hill, 10.8 km/6.7miles, to an elevation of 6,066 feet, you'll find yourself looking out over the tundra and mountains as far as you can see. The original, wooden signpost located here was first erected in 1958 and had to be replaced every few years. In the mid-1980s it was removed completely. Then in 1991 a concrete base was poured and a new steel post was installed.
Keno City is a small mining and tourist community that boasts one hotel, two bars, and one internationally famous pizza parlor (at least the locals think so…). Keno also has an eclectic mining museum that is full of artifacts stored in barn-like structures. It's a must-see.
READ MORE:
BIO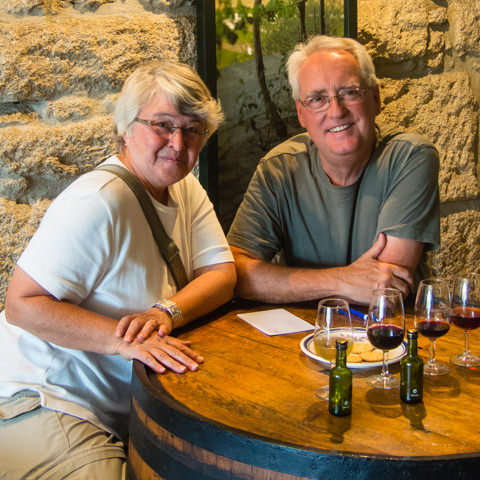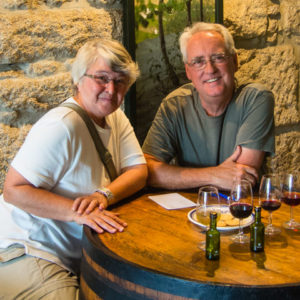 Karen and Riley Caton are retired and having a grand time exploring North America, with a few side trips across oceans for some added fun. As full-time RVrs, they live and travel in "The Dip", a 40' Monaco Diplomat motorhome. Karen and Riley travel where the road leads, writing about and photographing the journey. You'll never know where the two of them will show up next, but you can keep up with their adventures on their blog – On the Road with RK Caton!