Day 37: Sea Day 1 – Sailing from Seychelles to Mauritius with Holland America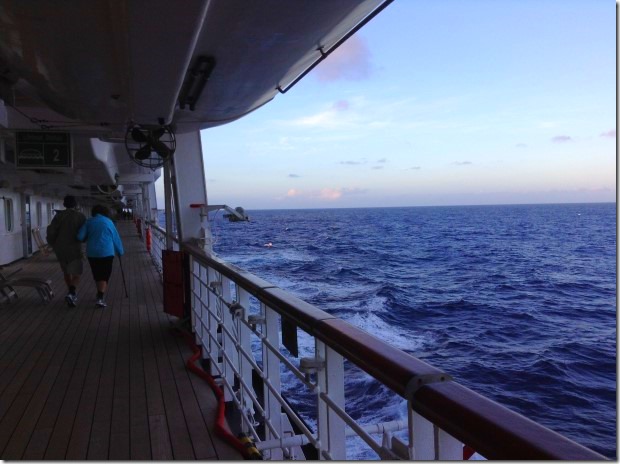 Day 37: Sea Day 1 – Sailing from Seychelles to Mauritius with Holland America
Holland America Africa Explorer Cruise – 49 Days from Rotterdam to Cape Town
Date: Sunday November 2, 2014
Weather Forecast: Mostly sunny; 27 C/81 F
At Sea – Sailing towards Mauritius in the Indian Ocean
Dress Code: Smart Casual
Location Information:
Holland America Line ms Rotterdam is sailing from Victoria on the island of Mahe in the Seychelles towards Port Louis in Mauritius. There were some swells large enough for most of the day to cause noticeable motion of the ship, but nothing too drastic.
WJs Day:
Another quiet and relaxing day at sea! But, we didn't anticipate the strength of the sun while we were in the Seychelles and both ended up with nasty sunburns from our time at the beach and swimming. We're so glad we brought a large tube of aloe lotion with us – although it's going to run out before the sunburn has gone. So, this is a good reminder to all that the sun in this part of the world is incredibly strong and intense, and the rays bounce back under shade. Ouch!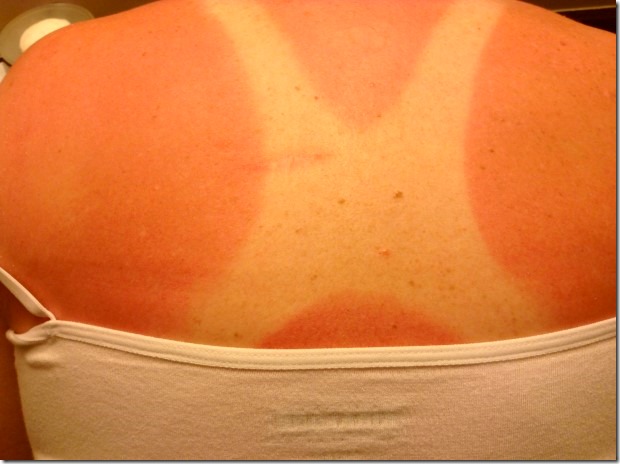 First on our agenda for the morning was Location Guide KK's 10:00 AM Mauritius and Reunion presentation in the Showroom at Sea. Again, this event was packed with passengers wanting to decide what to do and see in the next two ports of call. There is only 1 travel book that covers the Seychelles, Mauritius and Reunion in the library, and the librarian keeps it under his desk. Passengers can only read it in the library and hand it back right away. We've been trying to take a look at it for the last few days, but there is always a long line ahead of us. All we really want to know is if there is a decent public bus system on Mauritius and Reunion???
A new Explorations Speaker Series started today – The amazing voyage of Charles Darwin with speaker Clive Catchpole. It was held at the same time as the art seminar about Pino, so we missed it.
This afternoon Captain Hans Mateboer announced during his daily nautical update (just before 1 PM) that the pirate watch would end this afternoon as we are no longer sailing in high risk waters. We're excited about that as we have missed our walks on the outside decks after dinner – but it was just too dark to do so for the last couple of weeks.
Again we stayed on the lower decks for Happy Hour (going to the Ocean Bar as the sea swells were rocking the Crow's Nest too much for our liking).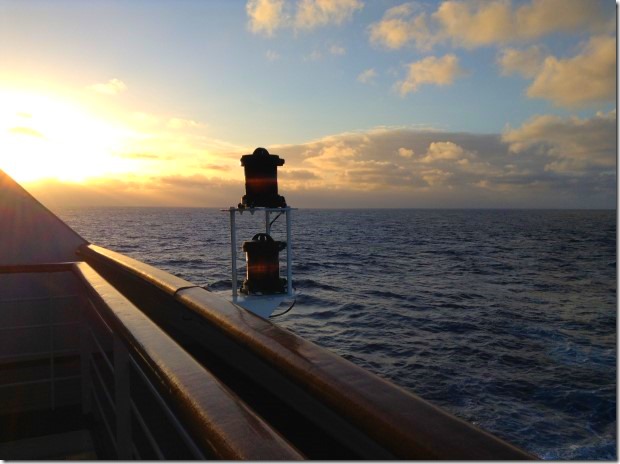 After we had dinner in the Lido Restaurant we attended a cocktail reception in the Crow's Nest that we were invited to before going to Showtime.
Tonight's entertainment in the Showroom at Sea was a talented violin duo – Laszlo and Claudia. Excellent entertainment.