Day 34: Sea Day 4 – ms Rotterdam Sails the Indian Ocean towards Seychelles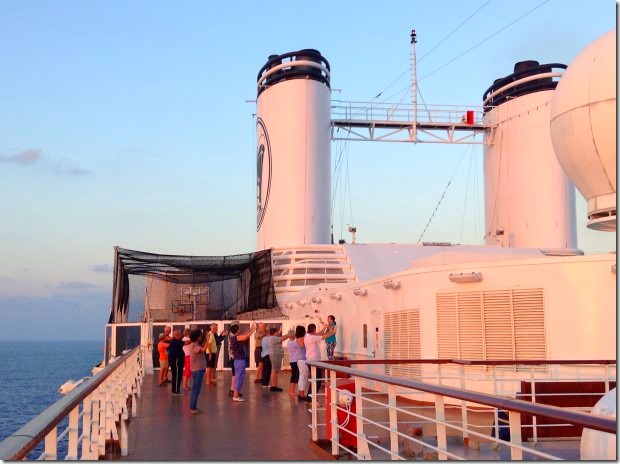 Day 34: Sea Day 4 – ms Rotterdam Sails the Indian Ocean towards Seychelles
Holland America Africa Explorer Cruise – 49 Days from Rotterdam to Cape Town
Date: Thursday October 30, 2014
Weather Forecast: Mostly sunny; 27 C/80 F
At Sea – Sailing the Indian Ocean towards Victoria, Seychelles
Dress Code: Smart Casual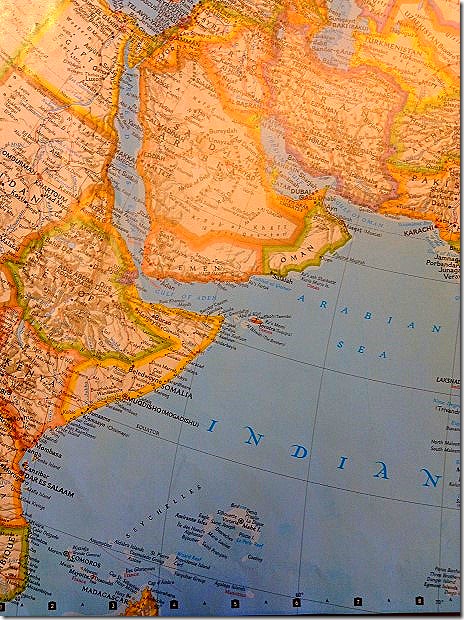 Location Information:
The sea is relatively calm and the sky is mainly sunny as Holland America Line ms Rotterdam sails the Indian Ocean towards Victoria, Mahe in the Seychelles.
WJs Day:
Relaxation and more reading was the main daytime activities, apart from walking a few miles on Lower Promenade Deck 3.
Location Guide KK held a 10:00 AM presentation in the Showroom at Sea (passengers packed the venue as usual) about what to do and see in the Seychelles. We will arrive on a holiday – All Saint's Day – so pretty much all shops will be closed, so there won't be much to see in the town of Victoria. That means we will head to Beau Vallon Beach (5 km from Victoria) and enjoy the water there.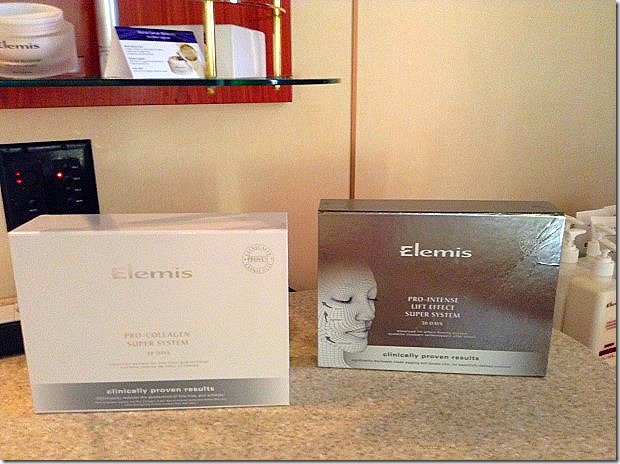 We each had spa treatments in the afternoon. Jill had a 50-minute Aroma Hot Stone Massage and Viv had a 50-minute Elemis Pro-Collagen Quarts Lifting Facial (guaranteed to reduce fine lines and wrinkles by 57% after one treatment). We both thoroughly enjoyed our treatments, and hope to try other spa services before the end of our cruise. The prices were actually quite reasonable and very similar to what we've paid in resort spas in Canada and the USA.
50-minute Aroma Hot Stone Massage – US$120 – A traditional full-body massage combined with deep penetrating heat from volcanic stones bathed in oriental oils. This Balinese massage helps release deep muscular tension and balance the spirit.
Elemis Pro-Collagen Quarts Lifting Facial – US$116 – Experience the ultimate in scientific skin therapy. An advanced anti-ageing facial, clinically proven to reduce the number of wrinkles by 94% and improve skin firmness by 57% after just 1 treatment. This anti-ageing face and eye treatment helps to protect against the signs of ageing, reducing the appearance of fine lines and wrinkles on the face and restructuring the eye contour.
Dinner tonight was supposed to be at Canaletto with friends – we were looking forward to sharing the family-style plates so that we could order a variety of dishes. Unfortunately, Jill had a reaction to something at the spa (can't figure out what it was) and broke out in welts/hives. These started getting quite big at a rather quick pace and she ended up going to the Medical Center to see the nurse. It was probably good she did because even after taking a couple of prescribed Benadryl pills, she had welts all over her torso that were larger than her hand. So no dinner tonight and back to the cabin to keep an eye on her condition – very strange.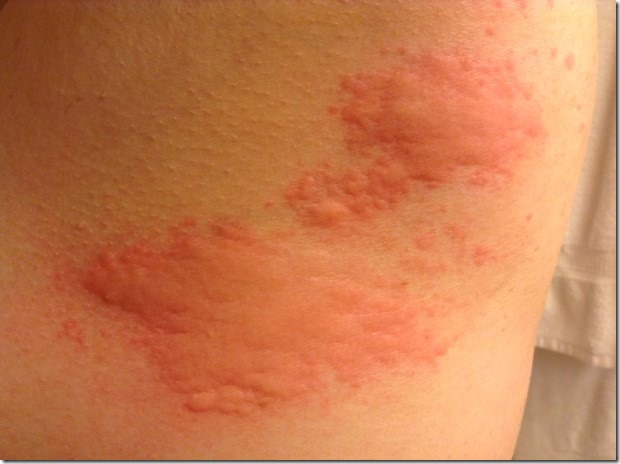 Tonight's entertainment in the Showroom at Sea was "The Midnight Hour" featuring the Rotterdam Singers and Dancers.