Day 31: Sea Day 1 – Sailing from Dubai towards Seychelles with Holland America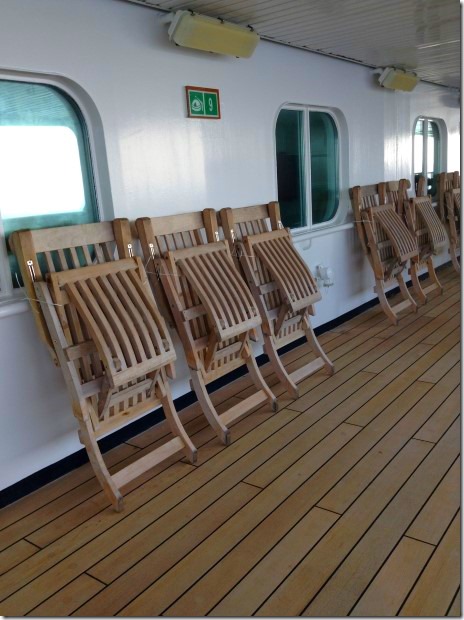 Day 31: Sea Day 1 – Sailing from Dubai towards Seychelles with Holland America
Holland America Africa Explorer Cruise – 49 Days from Rotterdam to Cape Town
Date: Monday October 27, 2014
Weather Forecast: Mostly cloudy; 28 C/82 F
At Sea – Sailing towards Victoria, Seychelles from Dubai, UAE
Rough Seas due to Cyclone in Arabian Sea – Route is through the Arabian Sea in the direction of Mumbai, India
Dress Code: Smart Casual
Location Information:
A cyclone in the Arabian Sea that is heading towards Oman has caused Holland America Line ms Rotterdam to change the sailing course. Instead of making directly for the Seychelles, the ship is cruising towards Mumbai, India in an attempt to skirt the storm and worst of the bad weather the cyclone will create. This is still a high risk pirate attack area and security is carefully monitoring the sea around the clock for any approaching vessels.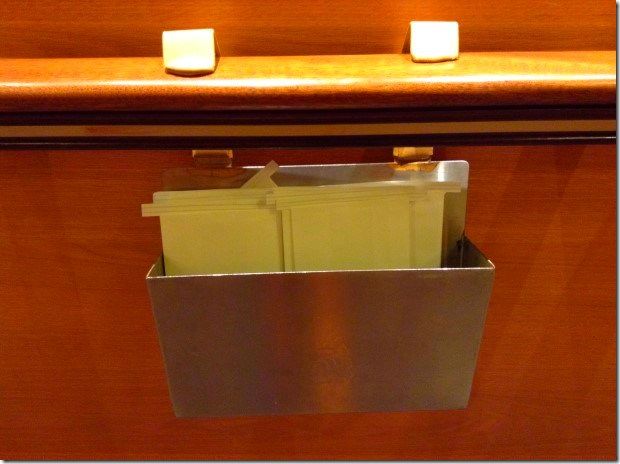 WJs Day:
When we awoke this morning the swells of the sea were becoming more powerful, so it was time to put the Sea Bands back on and start (once again) taking Ginger capsules (we swear by both of these for preventing seasickness). Public areas around the ship were well prepared for rough seas – sick bags were available next to all elevators.
Although we were feeling fine, the swaying of the ship was more than we had experienced on this cruise thus far. So we decided to spend most of the day in our cabin (another reason why we love a lower deck cabin) watching DVDs from the ship's collection and reading.
We did venture out for Happy Hour in the Ocean Bar (the Crow's Nest was swaying far too much for our comfort), then dinner in the Lido Restaurant before showtime.
Tonight's entertainment in the Showroom at Sea was the Tootsie Rollers – a retro girl band featuring six young women from England. They were great entertainment!
Next – Sea Day 2 as ms Rotterdam sails towards the Seychelles