Day 11: Sea Day Sailing Towards Piraeus, (Athens) Greece on ms Rotterdam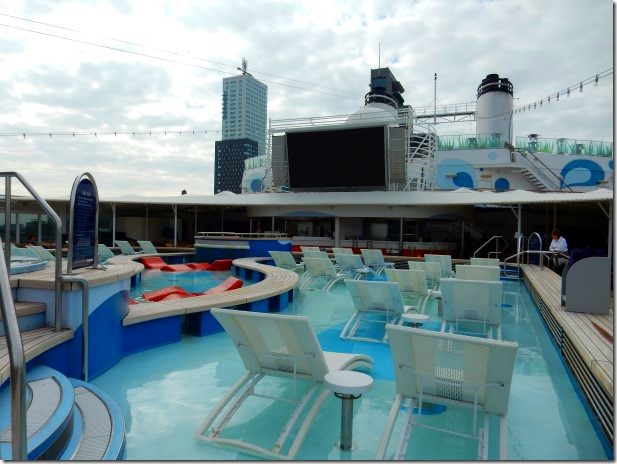 Day 11: Sea Day Sailing Towards Piraeus, (Athens) Greece on ms Rotterdam
Holland America Africa Explorer Cruise – 49 Days from Rotterdam to Cape Town
Date: Tuesday October 7, 2014
Weather Forecast: Partly cloudy; 25 C/77 F
At Sea
Dress Code: Smart Casual
Time Change: Ship's clocks set forward one hour last night
WJs Day:
Tai Chi, fitness classes, Healthy Habits lecture, digital workshops, book club reading, port talks, crafters meetings, bridge lectures, behind the scenes kitchen tour, explorations speaker series lecture, spa seminars, dance classes, Tsifteteli Greek Style belly dancing, slot tournaments, poolside music, Egyptian Arabic language lessons, afternoon tea, watercolor class, Rotterdam choir enthusiast meet, trivia and much more. Too many activities… too little time! That's the dilemma on sea days.
The sea started to get somewhat turbulent in the early afternoon, so it was again a good time to put the Sea Bands back on until we got used to the motion. Thankfully they worked well enough for us to enjoy Happy Hour in the Crow's Nest before going to the Lido for dinner.
Once again the evening entertainment in the Showroom at Sea, by Scotland's premiere recording artist Kaitlyn Carr, was excellent.
Next – Piraeus (Athens), Greece