Day 23: Sea Day 3 – Sailing to Salalah, Oman with Holland America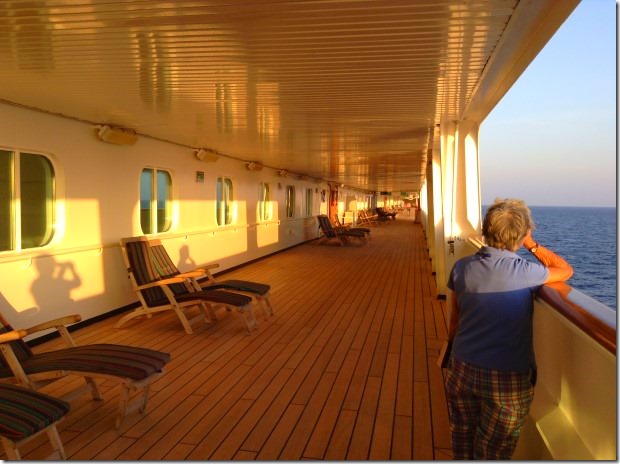 Day 23: Sea Day 3 – Sailing to Salalah, Oman with Holland America
Holland America Africa Explorer Cruise – 49 Days from Rotterdam to Cape Town
Date: Sunday October 19, 2014
Weather Forecast: Sunny; 30 C/86 F
At Sea – Sailing towards Salalah, Oman from Safaga, Egypt
Dress Code: Smart Casual
Location Information:
Holland America Line ms Rotterdam is cruising towards Salalah, Oman on the Arabian Sea.
WJs Day:
At 10:00 AM we joined Location Guide KK in the Showroom at Sea for her presentation on Salalah and Muscat in Oman. KK gave tips about what to wear (extremely conservative so women should basically be covered from head to toe), currency and exchange rates, taxis – haggle and find a man to go with for safety and not be completely dismissed, and what things to see in the various upcoming ports.
The "today On Location" program once again outlined the dress code in the ship – far too many people still walking barefoot around the ship, going to the dining room in the evening wearing shorts, or wearing a bathrobe to go to the Lido. Boggles the mind how people behave!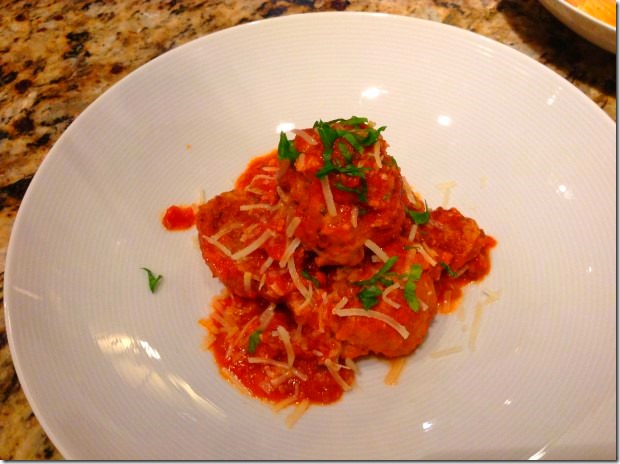 Viv was once again at the Cooking Show at the Culinary Art Center this morning. This time it was Flavors of the Canaletto – with recipes for Veal and Sage Polpettina, and Rigatoni with Kalamata Olives and Italian Sausage were prepared.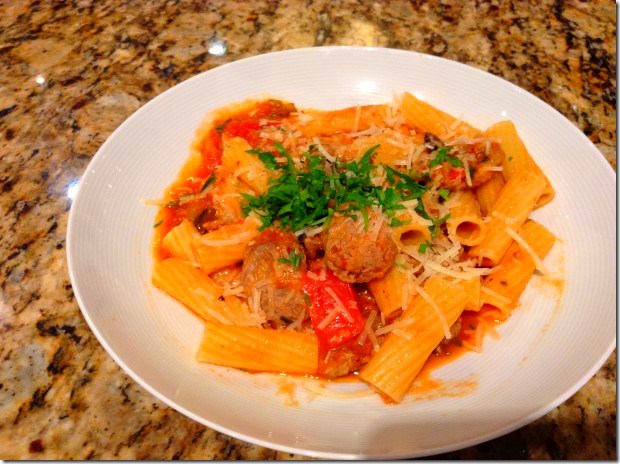 We then filled our afternoon with Team Trivia, a Blackjack Tournament, a Texas Hold'em Tournament, walking the Promenade Deck and Pub Trivia. The Explorations Speaker Series with Werner Salinger was United Arab Emirates – Dubai and Abu Dhabi are becoming world hub air and sea shipping centers.
Entertainment in the Showroom at Sea was Katia & Ilia – ballroom dancing champions.