Day 13: Sea Day – Sailing from Piraeus to Ashdod with Holland America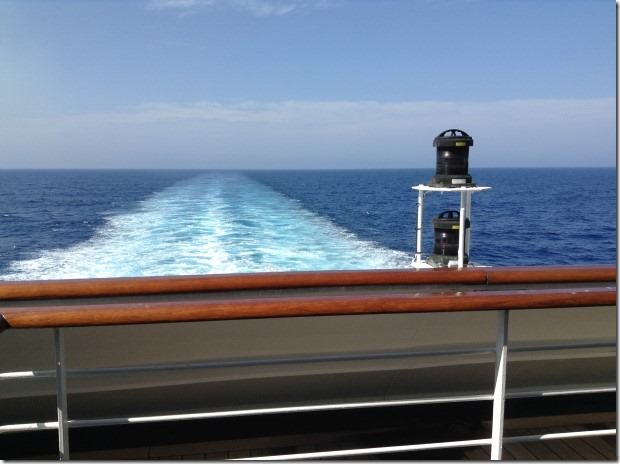 Day 13: Sea Day – Sailing from Piraeus to Ashdod with Holland America
Holland America Africa Explorer Cruise – 49 Days from Rotterdam to Cape Town
Date: Thursday October 9, 2014
Weather Forecast: Partly cloudy; 24 C/75 F
At Sea – Sailing towards Ashdod, Israel from Piraeus, Greece
Dress Code: Smart Casual
WJs Day:
Our morning aboard Holland America ms Rotterdam started off leisurely, with breakfast from the Lido which we enjoyed by the pool. Then we had our first activity of the day – Location Guide KK's presentation on Ashdod, Haifa and Port Said. We are definitely excited for these upcoming ports as we haven't visited Israel or Egypt before.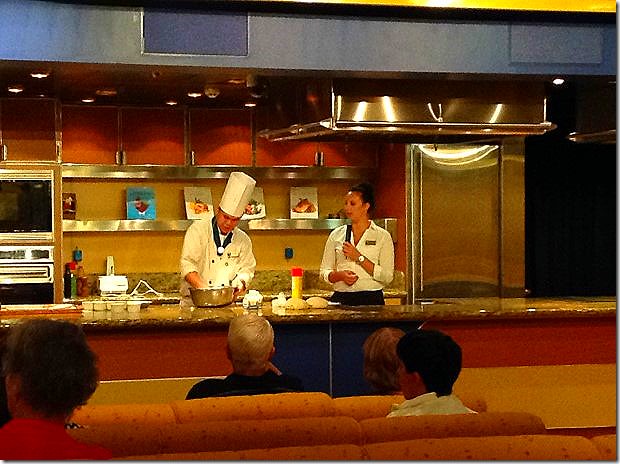 At 11 AM Viv attended "Rolling in Dough" in the Culinary Arts Center, where ms Rotterdam's head baker demonstrated how to make Cinnamon Rolls and Ensaymadas. During this time slot, Jill took in the On Location art seminar – Yaacov Agam – the father of kinetic art.
At 2 PM we attended a wine tasting we had received an invitation to – Navigator Wine Tasting. Cellar Master Misha took us through the sampling of 2 white wines and 2 red wines from Washington, USA.
Tonight's Showroom at Sea entertainment was a Headliner Variety Show – bringing back comedian Rikky Jay and singer Kaitlyn Carr.
Next – Ashdod, Israel