Day 28: Sea Day – Sailing from Muscat to Abu Dhabi with Holland America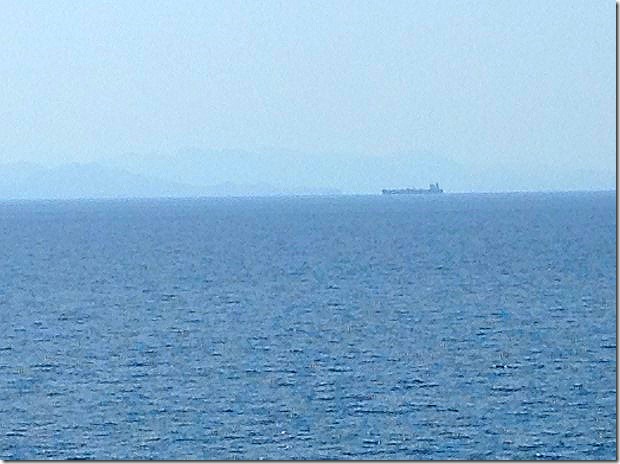 Day 28: Sea Day – Sailing from Muscat to Abu Dhabi with Holland America
Holland America Africa Explorer Cruise – 49 Days from Rotterdam to Cape Town
Date: Friday October 24, 2014
Weather Forecast: Sunny; 29 C/84 F
At Sea – Sailing towards Abu Dhabi, UAE from Muscat, Oman
Dress Code: Smart Casual
Location Information:
Sailing through the Arabian Sea, Gulf of Oman (near the coasts of Oman and Iran), and into the Persian Gulf as Holland America Line ms Rotterdam cruises towards Abu Dhabi.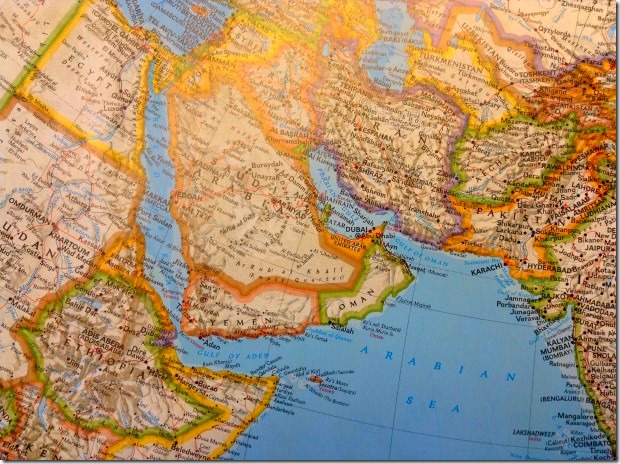 From the daily program – "today On Location":
As we left Safaga, Egypt the ms Rotterdam will now be sailing in the so-called "High Risk Waters". In an effort to sail through as unnoticed as possible, we will reduce the outside lights of the ship. We fully realize that we can't switch off all the lights. However, the less light we display the better our security and bridge personnel can see boats approaching in the dark. So please be aware that the outside decks will not be fully lighted. Also, when you leave your stateroom in the evening, please close the curtains and keep them closed till the morning. If you have a verandah then please do not switch on your light outside.
WJs Day:
We love having sea days between ports. It gives us time to digest the previous port and reflect upon what we've seen and learned. It gets to be too much of a jumble in the old brain when everyday is a different port – especially when they've new destinations and such diverse cultures.
A bit of excitement ensued at approximately 9:00 AM – ms Rotterdam went on high alert for pirates. Captain Hans Mateboer explained that they started the extra engines (to make a run for it) and the crew went into managing stations for a pirate attack. At first it was unknown who was approaching at high speed or why. It turned out to be 3 Iranian Navy speedboats (complete with machine guns on the roofs) approaching at high-speed and circling around us. The ms Rotterdam flies a NATO flag, which helps in these waters. It ended up that all was fine and the speedboats left without incident.
Today there were plenty of activities onboard ms Rotterdam to keep us busy and entertained, but for the most part all we wanted to do was laze by the pool and read books we borrowed from the library.
With the lights being out around the ship's decks at night, we are missing our evening walks around the Lower Promenade Deck – too dark and creepy to go out there in the pitch black. But, we'd rather be safe than attract pirates!
Tonight's entertainment in the Showroom at Sea was vocals by La Musica.