Day 9: Sea Day Number 2 Sailing Towards Valletta, Malta on ms Rotterdam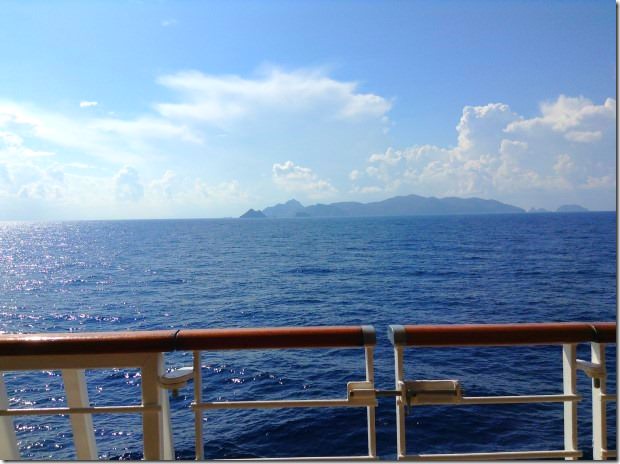 Day 9: Sea Day Number 2 Sailing Towards Valletta, Malta on ms Rotterdam
Holland America Africa Explorer Cruise – 49 Days from Rotterdam to Cape Town
Date: Sunday October 5, 2014
Weather Forecast: Partly cloudy; 21 C/70 F
Sea Day number 2 – cruising from Malaga, Spain and Valletta, Malta
Dress Code: Smart Casual
Location Information:
Sailing the Mediterranean Sea aboard Holland America ms Amsterdam very close to the African continent – near Algeria.
WJs Day:
As much as we enjoy exploring different ports during this cruise, we're totally loving the sea days. There are so many activities and just not enough time – we still haven't cracked open any of the books we brought along.
Our first activity of the day was at 10:00 AM in the Showroom at Sea for the African Highlights and Ports of Call. The shore excursion team and Location Guide KK shared information regarding the best options for seeing Salalah, Muscat, Abu Dhabi and Dubai.
At 11:00 AM Viv attended the "Taste of Portugal" cooking class in the Culinary Arts Center. Host Lauren and Tournant Chef Brett demonstrated how to make Grilled Shrimp with Piri Piri sauce and Galinha Com Caril.
Following a buffet lunch in the Lido, it was time for Location Guide KK to do her Malta and Athens presentation in the Showroom at Sea. All the port and excursion talks have been very well attended.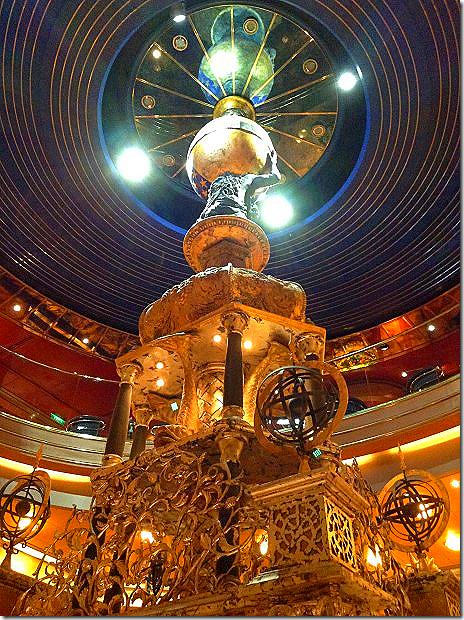 Jill spent some time during the afternoon playing in a Texas Hold'em Poker Tournament – which she was happy to report she won.
After dinner in the Lido we attended the Headliner Variety Show in the Showroom at Sea – welcoming back singer Denise Thimes and magician Mark Haslam.
Then it was back to the cabin with another DVD to watch. Malta is getting closer.
Next – Valletta, Malta