Day 10: Valletta, Malta with Holland America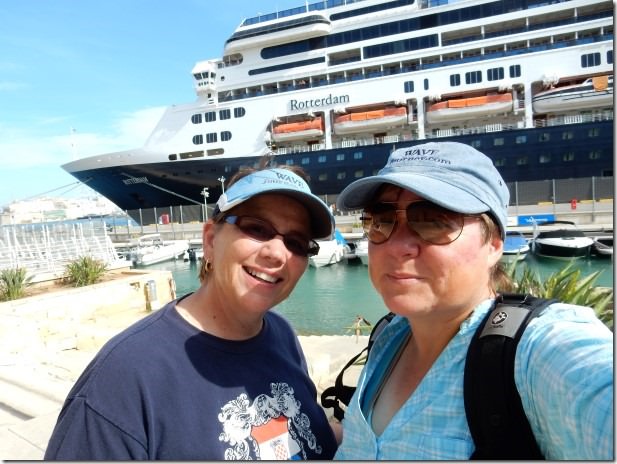 Day 10: Valletta, Malta with Holland America
Holland America Africa Explorer Cruise – 49 Days from Rotterdam to Cape Town
Date: Monday October 6, 2014
Weather Forecast: Partly cloudy; 25 C/78 F
In Port: 8:00 AM to 5:00 PM
All Aboard: 4:30 PM
Dress Code: Smart Casual
Location Information:
Valletta, a UNESCO World Heritage Site, is the capital of Malta, an island in the Mediterranean Sea located to the south of Sicily. Visitors to Malta can easily get a feel for the various towns and sights on the island via a HopOn/HopOff bus tour. Valletta is a pedestrian friendly city and there are an abundance of cafes and restaurants and lots of shops to buy souvenirs. Malta is a member of the European Union and the Euro is the local currency. Main tourist sites not to miss on the island include: Caffe Cordina (Malta's oldest café); St John's Cathedral; Mdina; Blue Grotto.
WJs Day:
Although this was our first visit to Malta, we decided not to take an organized tour. Instead we planned on wandering the streets of Valletta and acquainting ourselves with the city. But, that plan changed when we left the ship and saw a CitySightseeing Malta (HopOn/HopOff) bus was available for euro 10 per person, and riding the buses for two loops would take us to many parts.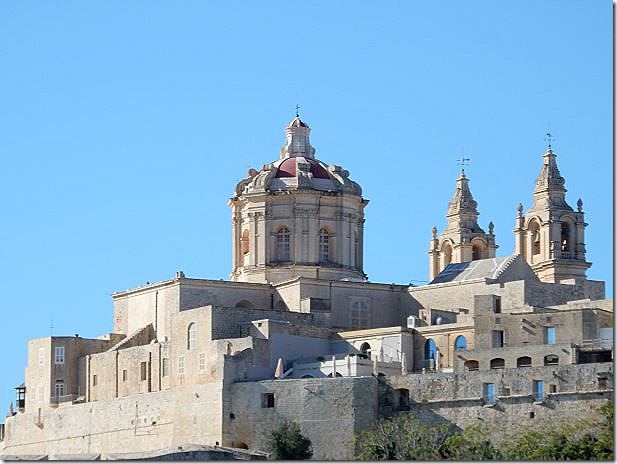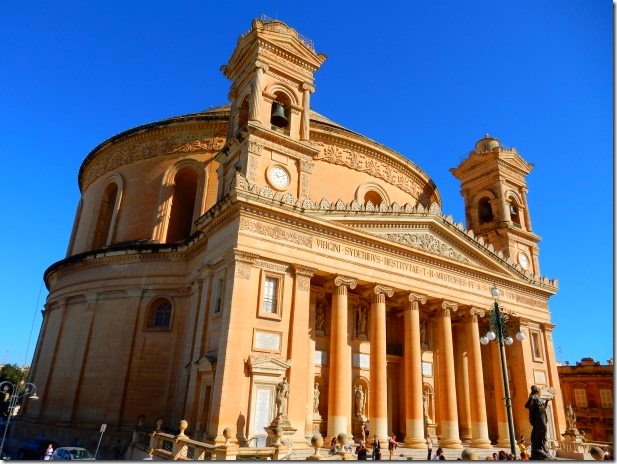 First we took the North Loop and stayed on for the 1 hour 45 minute loop that went to Mdina, Rabat, Mosta and back to the city and waterfront.
Once the bus returned to the waterfront where the cruise ships were docked, we transferred to the South Loop and rode the bus for 2 hours to Tarxien, Vittoriosa Waterfront, Marsaxlokk Fishing Village, Blue Grotto, Hagar Qim Temples and back to Valletta.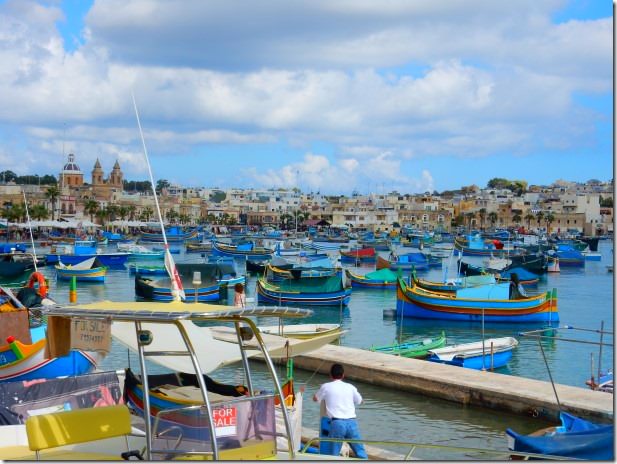 After the bus dropped us by the Phoenicia Hotel in Valletta we walked into the city to find Caffe Cordina – a very popular place with both locals and tourists. Then we wandered the center until it was time to take the lift down to the waterfront (it was free to ride down, but there is a euro 1 charge for the ride up).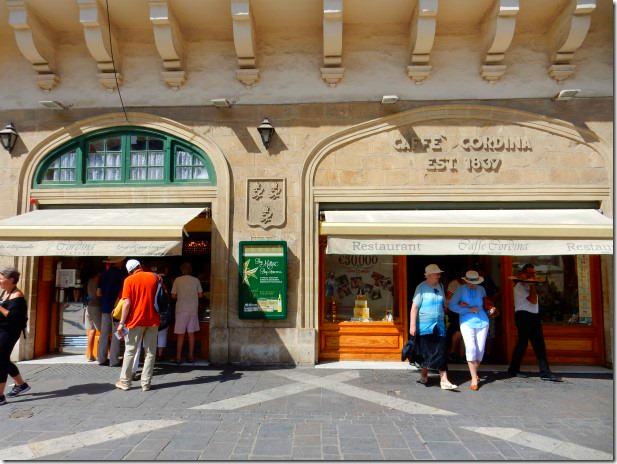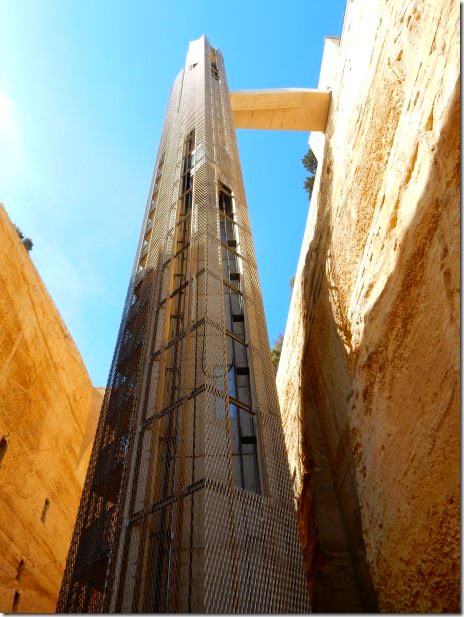 There are lots of cafes and restaurants along the marina next to where ms Rotterdam was docked, so this was very handy to find a place (Lava Lounge) to enjoy a pitcher of the local beer – Cisk Lager – and use wifi.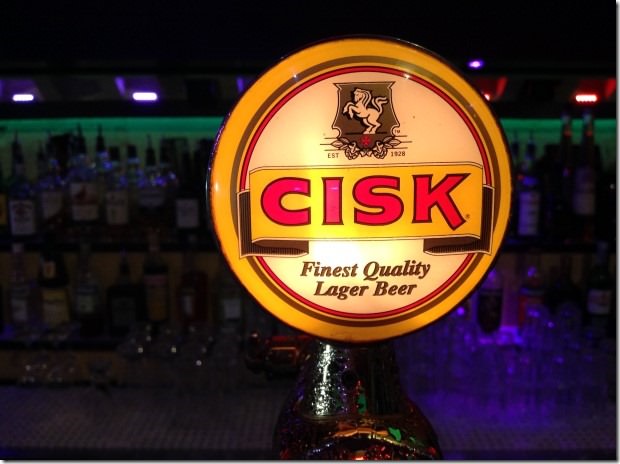 By 3:30 PM we were back on board and enjoying time around the Lido pool while waiting for departure.
Two passengers came close to missing the ship. They tore up to the gangplank in a taxi at the very last moment, and as soon as they ran on it was pulled in and moments later ms Rotterdam sailed away from Valletta.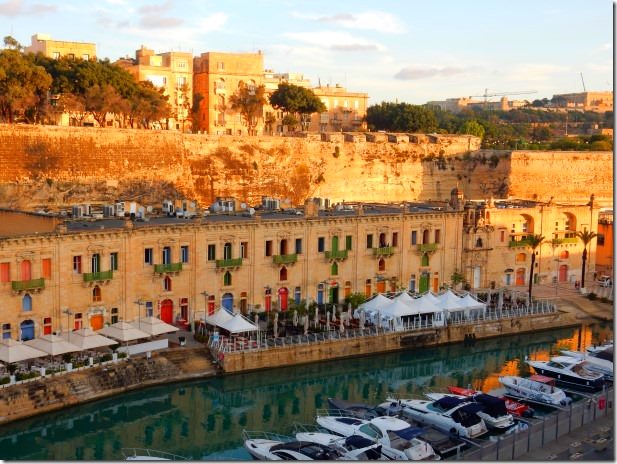 As ms Rotterdam sailed away from Valletta, Location Guide KK gave a commentary of the sights on both sides of the ship as she maneuvered through the narrow harbor and out to sea. At the same time there was a Pizza Mania Sail Away Party at The Retreat.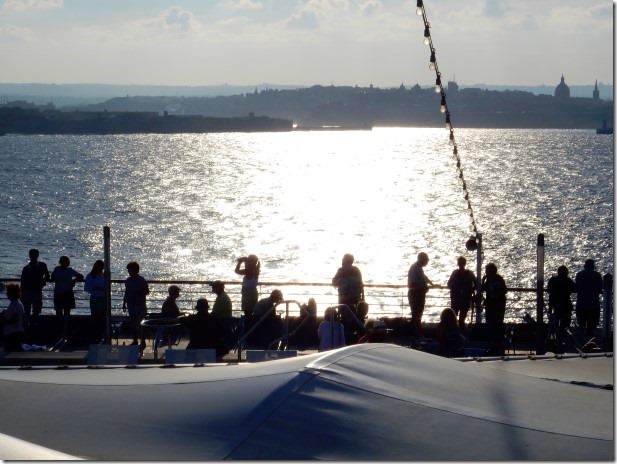 Entertainment tonight in the Showroom at Sea was by comedian Rikki Jay.
Next – Sea Day sailing towards Piraeus (Athens), Greece