Day 5: Lisbon, Portugal with Holland America ms Rotterdam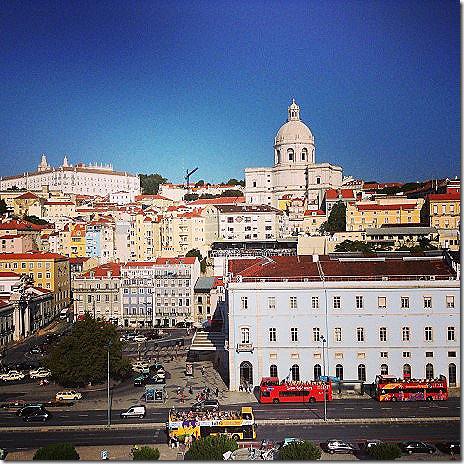 Day 5: Lisbon, Portugal with Holland America ms Rotterdam
Holland America Africa Explorer Cruise – 49 Days from Rotterdam to Cape Town
Date: Wednesday October 1, 2014
Weather Forecast: Partly cloudy; 23 C/74 F
In Port: 8:00 AM to 5:00 PM
All Aboard: 4:30 PM
Dress Code: Smart Casual
Location Information:
When Lisbon was hit by a devastating earthquake and tsunami in 1755, approximately 30,000 people were killed. The Alfama district is the oldest in Lisbon and survived the quake. There are two UNESCO World Heritage Sites in the Belem district of Lisbon that are well-worth visiting – Belem Tower (Torres de Belem) and Jeronimos Monastery (Mosteiro dos Jeronimos). Fado music is a very popular dinner and show experience in Lisbon, with roots that date back to the 1820s – there are lots of Fado clubs around the city. Popular tourist attractions around the city include: Castelo de Sao Jorge; Mosteiro dos Jeronimos; Torre de Belem; Praca do Comercio; Maritime Museum; Santa Justa Lift; Avenida da Liberdade (best shopping with designer boutiques). Across the River Tagus tourists can visit Cristo Rei (replica of the Christ the King statue in Rio de Janeiro).
WJ's Day:
We were surprised to find ms Rotterdam had already docked in front of the Apolonia Train Station in Lisbon, Portugal when we awoke at 8:00 AM. Not having any excursions planned for the day meant we didn't need to rush, so went to the Lido Restaurant and enjoyed our breakfast by the pool.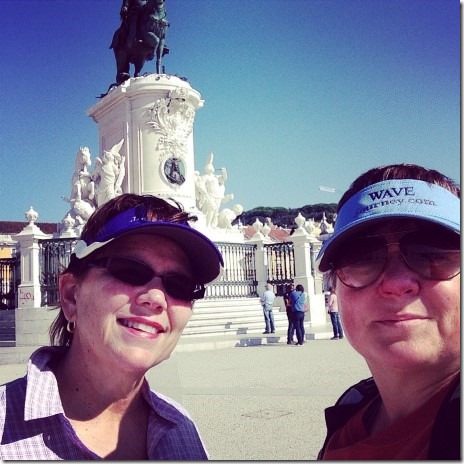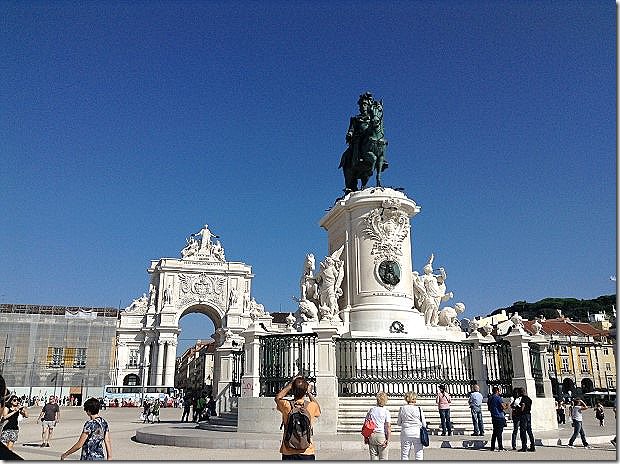 At 10:00 AM we made our way off the ship and strolled for 15 minutes along the waterfront to Praca do Comerico (Commerce Square). Here we noticed 5 tuk-tuks lined up near the trams, and upon further investigation found that they belonged to a new tour company called TukGuide Portugal. They offer a variety of tuk-tuk tours around the city, so we decided to take their 30-minute guided tour – "Tour in Medieval Lisbon". For 30 euros our driver drove us through the narrow streets of Alfama and Mouraria (regular buses and taxis can't drive most of the streets) and a photo stop overlooking the Castle of St Jorge and the city. We definitely recommend taking one of their tours – the 60 minute tour (euro 45) would be perfect for first-time visitors to Lisbon. www.tukguideportugal.pt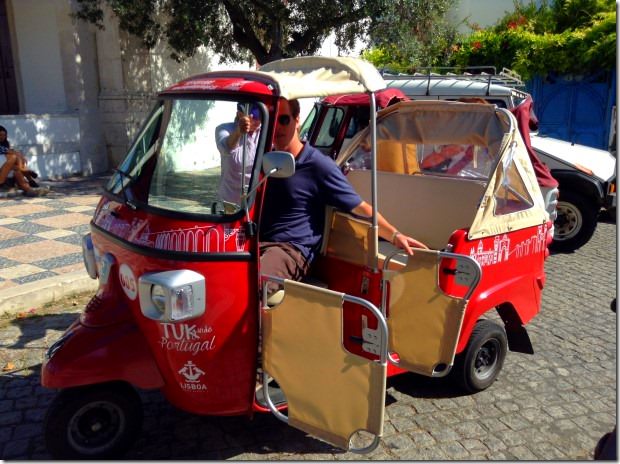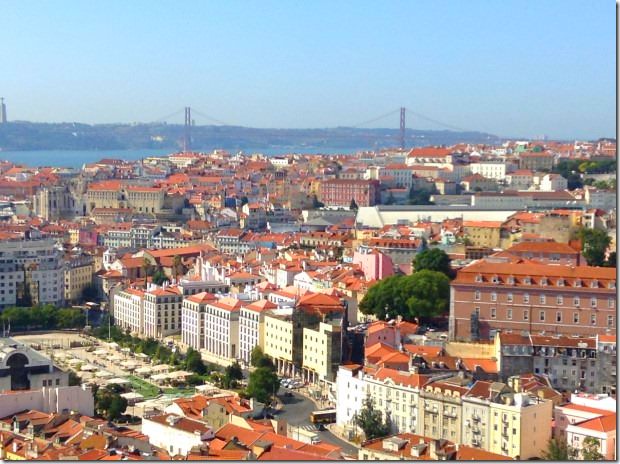 The remainder of our time in Lisbon was spent wandering through the Alfama neighbourhood, popping into a lovely cafe for a beer and to use Wi-Fi, before returning to the ship by 3:30 PM.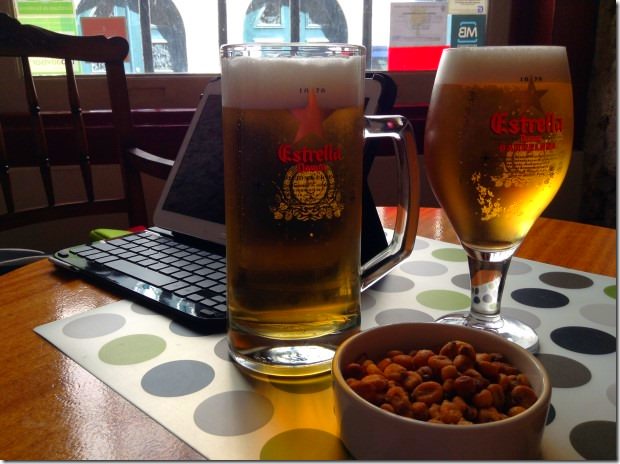 All aboard was at 4:30 PM and sail away was shortly after 5:00 PM. We were able to access the bow for Location Guide KK's scenic cruising commentary as ms Rotterdam made her way along the Tagus River and out to sea. It was interesting to view the city from the water as we passed Praca do Comerico, Tower of Belem, Jeronimos Monastery, and the Cristo Rei statue.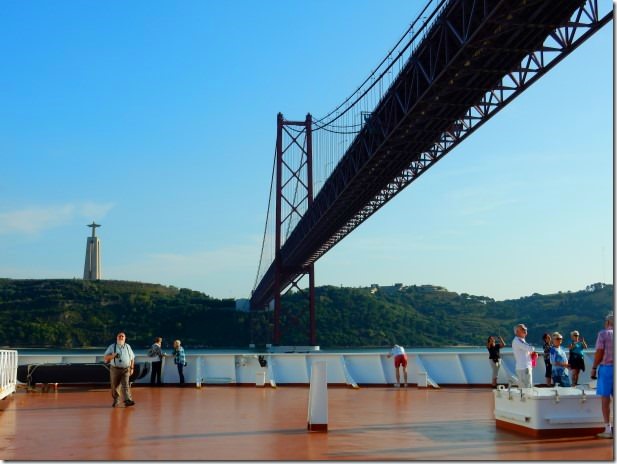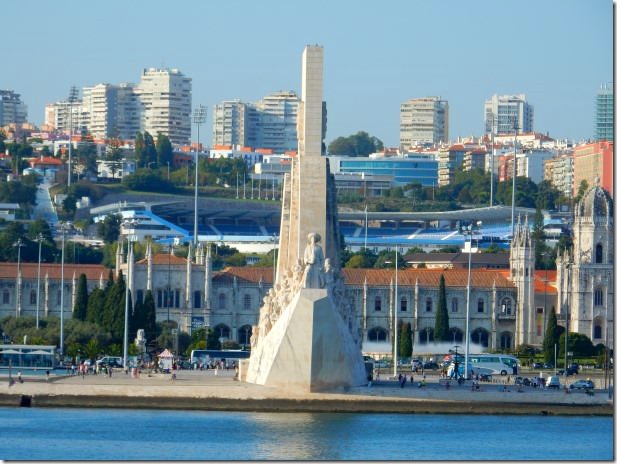 For dinner this evening we experienced "Taste of De Librije" in the Pinnacle Grill Restaurant – a special tasting menu (US$49 surcharge per person; Wine Pairing: US$20 half-glass or US$40 full-glass). De Librije is a 3-star Michelin Restaurant in Zwolle, the Netherlands and tonight the Pinnacle Grill offered the first seating for this dining experience during the Rotterdam to Dubai section of the cruise.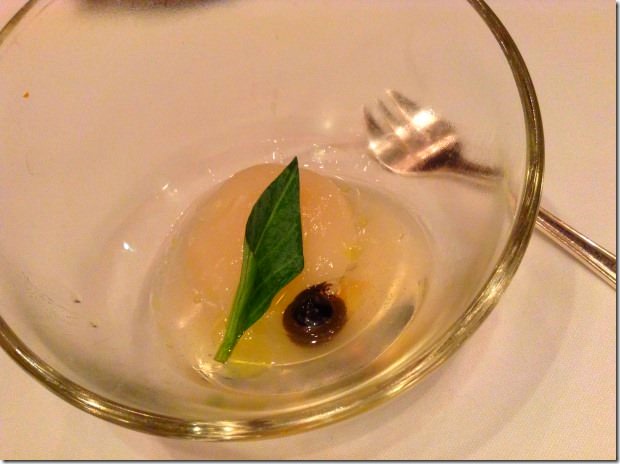 Our De Libreije meal started with an amuse of North Sea Scallop with black garlic pears and celeriac juice.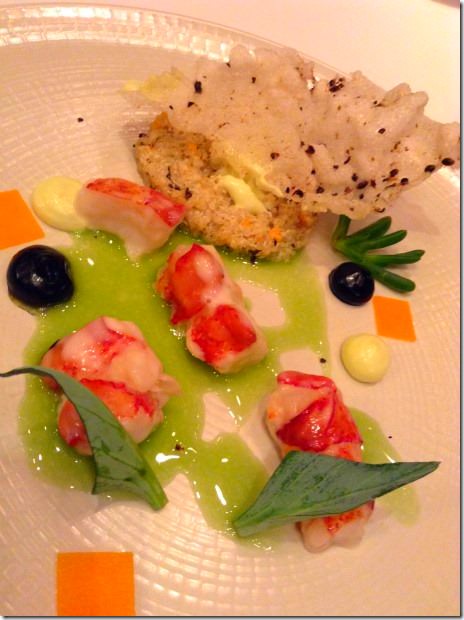 For a starter we each chose the Maine Lobster with green bean coulis and butternut squash quinoa salad.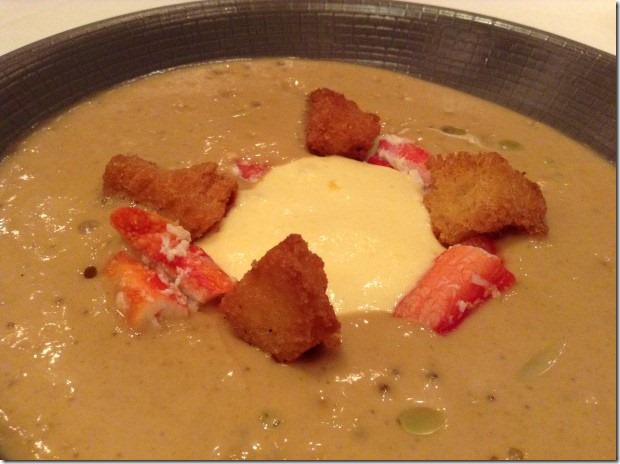 We both had the Lobster Bisque Foam with Alaskan King Crab, brioche croutons and tarragon.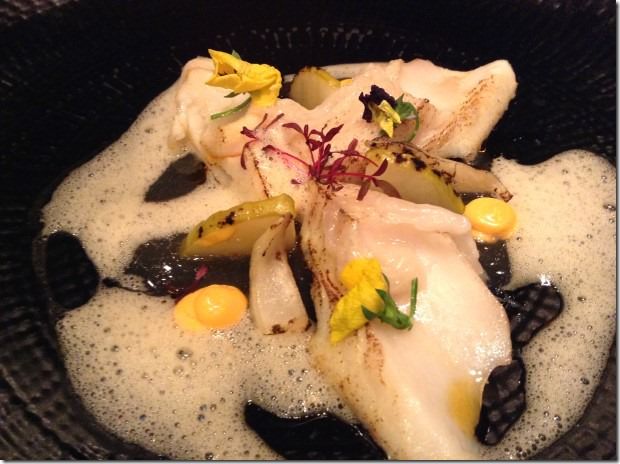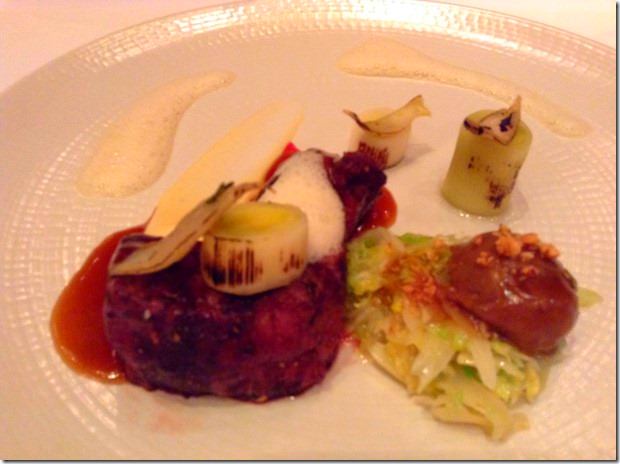 Jill had the Seared North Sea Cod with Speck Ham, coconut foam and lemon grass for her main meal, while Viv had the Broiled Beef Tenderloin with parsnip puree, roasted leek and hache.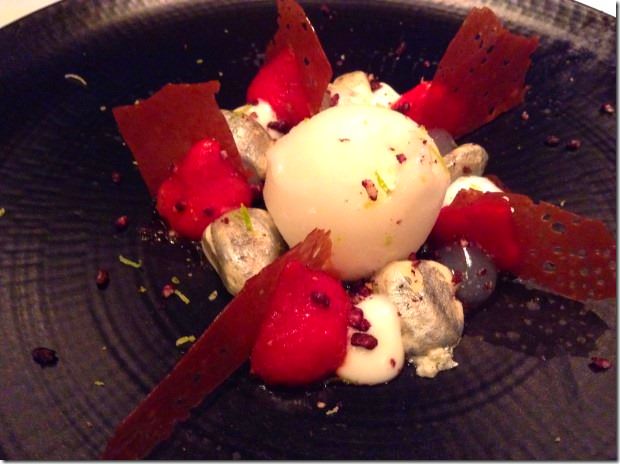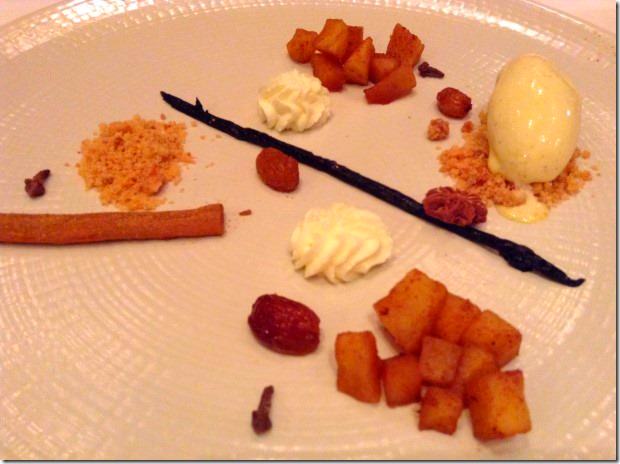 For dessert, Jill had the Rice Chocolate Stones with tuilie and red curry marinated strawberries and Viv picked the Deconstructed Apple Pie with vanilla gelato and Chantilly-style cream.
Tonight's entertainment in the Holland America ms Rotterdam's Showroom at Sea was Denise Thimes and Llew Matthews performing jazz standards and more – a most excellent performance.
Next – Gibraltar