Day 2: Southampton, England with Holland America ms Rotterdam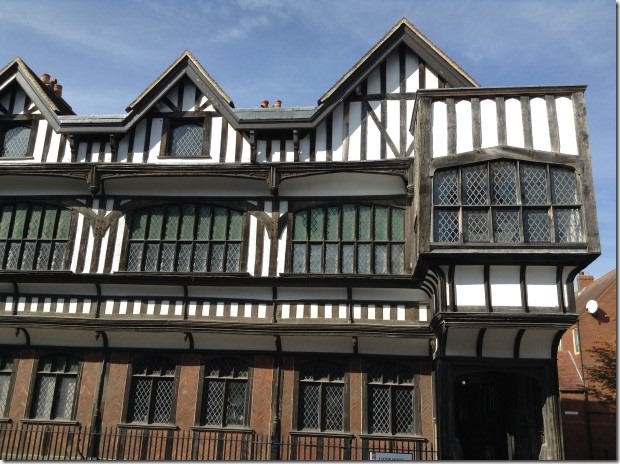 Day 2: Southampton, England with Holland America ms Rotterdam
Holland America Africa Explorer Cruise – 49 Days from Rotterdam to Cape Town
Date: Sunday September 28, 2014
Weather Forecast: Dry with some clouds; 20 C/68 F
In Port: 8:00 AM to 5:30 PM
Sail Away: 6:00 PM
Dress Code: Smart Casual
Location Information:
Southampton is located in southern England (west of London) and considered the cruise capital of Eastern Europe. Archaeological findings have determined that there have been inhabitants in this area of England since the Stone Age. Although Great Britain is part of the European Community, England continues to use the Pound Sterling as their currency – not the Euro. Visitors to Southampton should include the SeaCity Museum, Tudor House Museum, Mayflower Park and Pilgrim Fathers' Memorial and The Bargate in their sightseeing.
WJs Day:
Our first night onboard Holland America Line's ms Rotterdam sailing between Rotterdam, the Netherlands and Southampton, England had been uneventful and with very calm seas. In fact, the sea was so calm that most of the time we couldn't actually feel any movement as the ship sailed towards her destination.
The majority (850) of passengers for the Africa Explorer cruise embarked today in Southampton – bringing the total guest count to 1275.
We hadn't booked a tour for the day (many passengers were taking tours to visit Stonehenge), so started the day with a leisurely breakfast in the Lido Buffet Restaurant.
At 10:15 AM we needed to be in the Showroom at Sea for the United Kingdom Immigration Inspection (all passengers wishing to get off the ship in Southampton were required to present themselves with their passports to immigration officials). That was a painless and relatively quick process and we were given a piece of paper that allowed us to then leave the ship (at about 11:00 AM).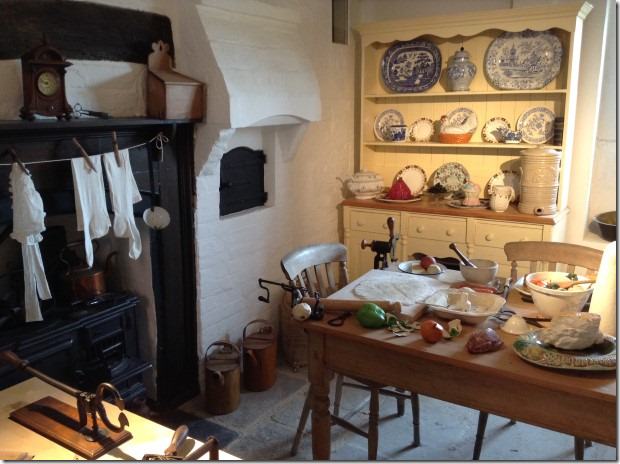 The stroll into Southampton's city center was only about 15 minutes, and our first visit was to the Tudor House Museum – a worthwhile exhibition depicting life and times in Southampton throughout the ages.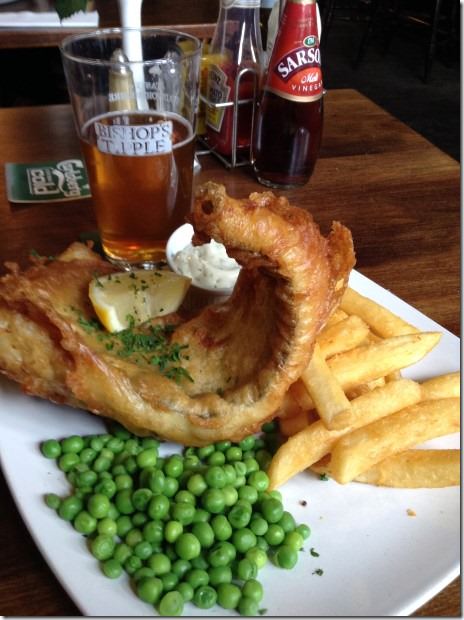 Next it was time for lunch at the Duke of Wellington Pub (near the Tudor House Museum), where we enjoyed delicious beer-battered cod, chips and peas along with a pint of Wadworthshire Bishop's Tipple English ale.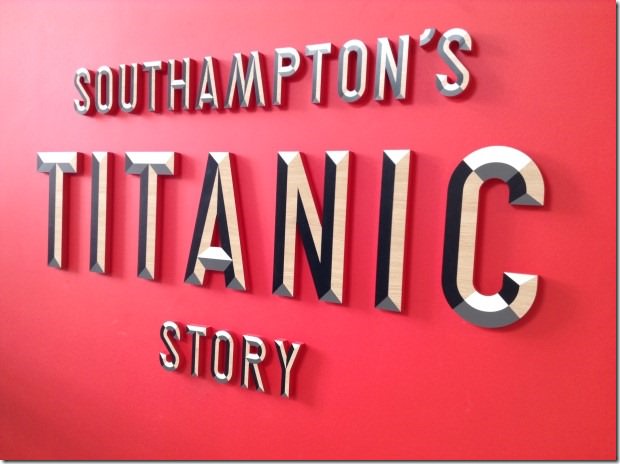 We then spent the afternoon at SeaCity Museum which has a very good Titanic Story exhibition – it tells the tale and gives perspective to the vast number of lives in Southampton that were touched by the tragedy. It also explained how the disaster helped shape (and implement) better safety procedures in the cruise and shipping industry.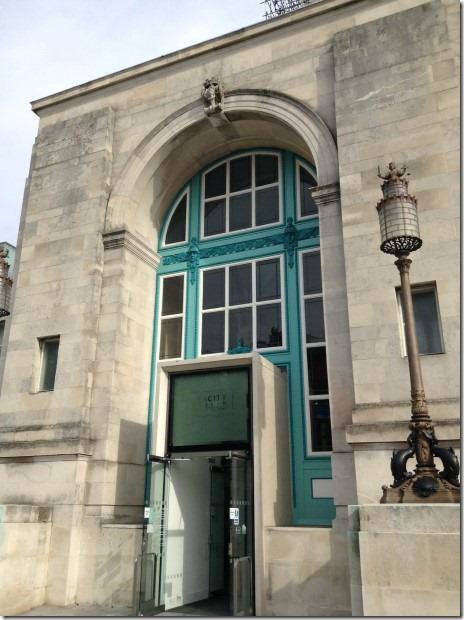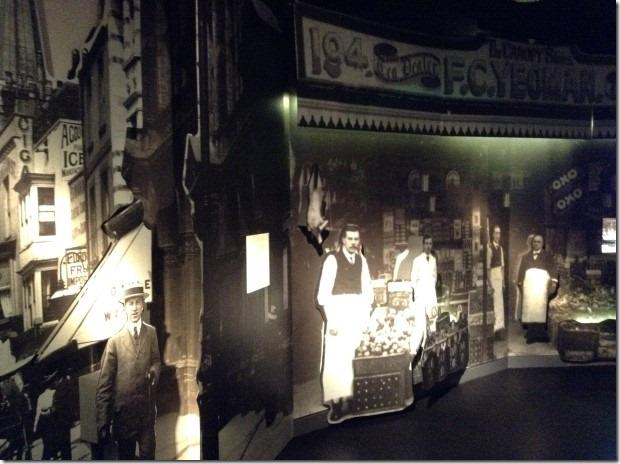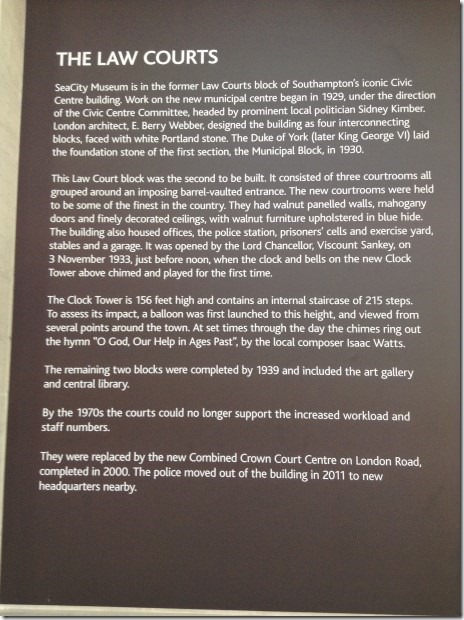 Before returning to ms Rotterdam it was most important for us to pay a visit to a supermarket (ASDA) to stock up on Cadbury's chocolate – can't leave England without a good supply.
Getting back on ms Rotterdam required showing our boarding cards and passing through security – which Viv set off and was required to be patted down.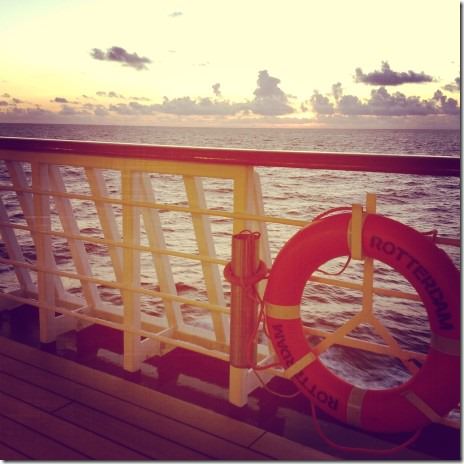 Sail away from Southampton occurred just as the sun was about to set – a perfectly scenic time of day to view the Isle of Wight as we sailed into the English Channel and onwards in the direction of Lisbon, Portugal.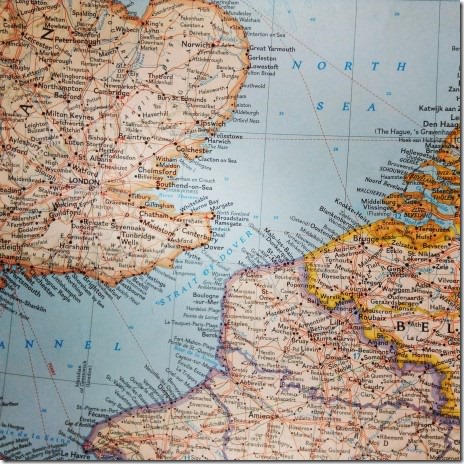 Tonight we had dinner in the Lido Buffet Restaurant (most of the same menu items as are served in La Fontaine Dining Room) before going to the Showroom at Sea for the piano performance of Tommy Bond.
This is only our second day on board, but we're convinced this Holland America Line Africa Explorer cruise is going to be an epic adventure!