June 2014 Travel Tips and Tales Newsletter
June 2014 Travel Tips and Tales Newsletter
Greetings!
Summertime has arrived in the Northern Hemisphere and it's time to get out and explore! We've decided to spend most of our summer travelling in Canada and the USA – there are so many places we want to visit and some excellent festivals to attend. Where are you vacationing this summer? Comment below or send us an email to share your favorite tips and recommendations.
We want to share with you WJ contributor Patti Morrow's life-changing car accident in South Africa. Thankfully, Patti survived a horrendous crash on May 14 but she's still in South Africa – her medical travel policy won't cover transporting her home until she can sit on a commercial flight. Her ordeal has encouraged us to go through our travel medical insurance policies with a fine-tooth comb. You can read about what happened to Patti over on her blog – Luggage and Lipstick. Then make sure you have adequate travel insurance whenever and wherever your next trip takes you.
This month we bring you travel tales and tips for Canada and the USA. We've also included some handy tips for camping gear and avoiding mosquito and tick bites.
There is still time to take advantage of some excellent travel deals, so we've included some fun summer festivals and adventure tours for your consideration.
BTW: Are you following us on Facebook and Twitter for our daily updates, photos and ongoing adventures? If not, you're missing out on some very fun topics!
And if you need recommendations for a specific destination or style of travel (cruises, group tours, hotels, etc…) be sure to peruse the archives to get your travel juices flowing.
Happy Travels,
Viv and Jill
AKA: WJ
WJ TRAVEL TALES & TIPS
CONTRIBUTOR TRAVEL TALES
SUMMERTIME TRAVEL TIPS
TRAVEL NEWS & DEALS
VISIT FRIENDS OF WAVEJOURNEY.COM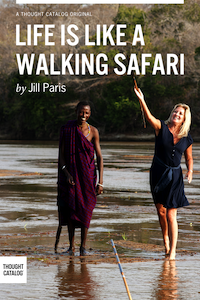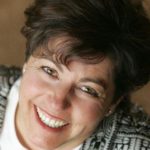 Welcome to your One Stop Writing Shop!
Need help turning your ideas into words and your words into winners? Linden Gross is a bestselling writer and acclaimed writing coach. From books to web content to blogs, Linden and her team of specialists will write, publish and market whatever you need or help you do it.
Let a bestselling writer enhance your project as a writer, editor, writing coach, blog coach – Contact Linden Gross for more details.

Arizona Real Estate Expert, Peggy Young