March 2014 Travel Tips and Tales Newsletter
March 2014 Travel Tips and Tales Newsletter
Greetings!
We are witnessing very exciting times for the river cruise industry! This month has been huge for this industry with a number of river cruise companies christening new ships in Europe and another new company starting service.
We are especially excited to hear about the christening of Uniworld Boutique River Cruise Collection's new super-ship, S.S. Catherine in Avignon, France (we've taken four Uniworld cruises and thoroughly enjoyed everyone of them). S.S. Catherine will be cruising the Rhône and Saône rivers in Burgundy and Provence.
Also, mega-congratulations go out to Viking Cruises for their Guinness World Record christening of 16 new Viking Longships in The Netherlands, Germany and France. Viking also christened 2 new ships in Portugal and they will cruise the beautiful Douro River.
More new river ship christenings are coming up in the next few weeks and months (Tauck MS Inspire in Basel, Switzerland on April 3 and AmaWaterways AmaSonata in Germany on July 22). Also, Emerald Waterways will be operating European cruises starting in the summer.
We are looking forward to cruising with all of these companies in the not so distant future… but where should we go first? Let us know which cruise company and itinerary you want us to start with, and also tell us which river cruise is on your bucket list.
BTW: Are you following us on Facebook and Twitter for our daily updates, photos and ongoing adventures? If not, you're missing out on some very fun topics!
And if you need recommendations for a specific destination or style of travel (cruises, group tours, hotels, etc…) be sure to peruse the archives to get your travel juices flowing.
Happy Travels!
Viv and Jill
AKA: WJ
WJ RECOMMENDED
WJ TESTED: SOFITEL BANGKOK SUKHUMVIT REVIEW – THAILAND
Being a member of the French Sofitel Hotel Group is definitely a benefit for the luxury 5-star Sofitel Bangkok Sukhumvit Hotel – where French and Thai influences blend perfectly throughout the property. Sofitel Bangkok Sukhumvit has 345 luxury rooms and suites. The incredibly comfortable and over-sized beds are adorned with duvets and luxurious linens. READ MORE.
WJ REVIEWS
CLOTHING ARTS PICK-POCKET PROOF TRAVEL PANTS:
WJ SALUTES WOMEN AROUND THE WORLD!
TRAVEL TALES
TRAVEL TIPS
VISIT FRIENDS OF WAVEJOURNEY.COM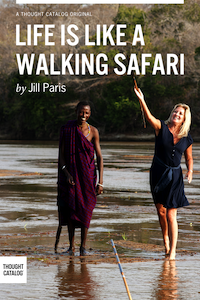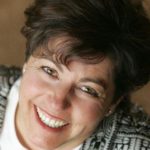 Welcome to your One Stop Writing Shop!
Need help turning your ideas into words and your words into winners? Linden Gross is a bestselling writer and acclaimed writing coach. From books to web content to blogs, Linden and her team of specialists will write, publish and market whatever you need or help you do it.
Let a bestselling writer enhance your project as a writer, editor, writing coach, blog coach – Contact Linden Gross for more details.

Arizona Real Estate Expert, Peggy Young