Day 39: Port Louis, Mauritius with Holland America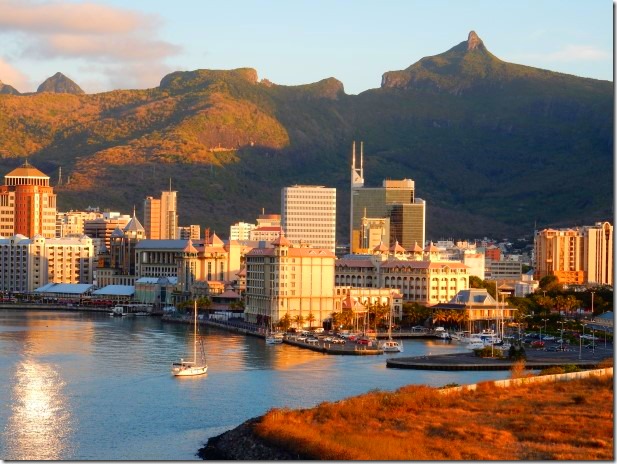 Day 39: Port Louis, Mauritius with Holland America
Holland America Africa Explorer Cruise – 49 Days from Rotterdam to Cape Town
Date: Tuesday November 4, 2014
Weather Forecast: Partly cloudy; 26 C/80 F
In Port: 7:00 AM to 6:00 PM
All Aboard: 5:30 PM
Dress Code: Smart Casual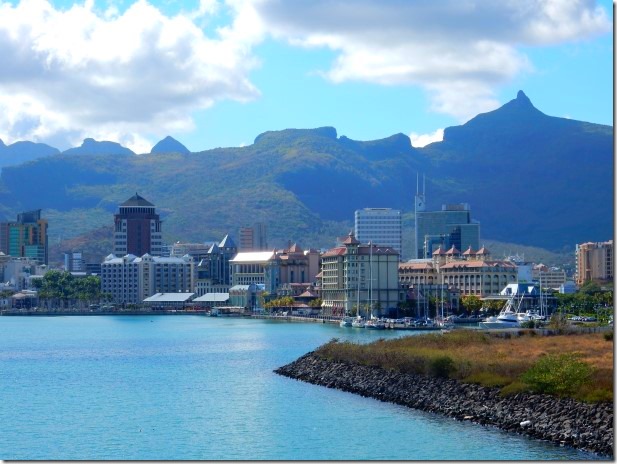 Location Information:
Port Louis is the largest city on Mauritius and has a population of approximately 150,000. The languages in Mauritius are Creole, French and English. The local currency is the Mauritius Rupee – US$1 = 30 Mauritius Rupees. Mauritius is home to the second oldest horse racetrack in the world, Champ des Mars; the oldest in the Southern Hemisphere. The island has lots of beaches with good snorkeling and diving. There is also a tea route – Bois Cheri – where there are tea plantations.
We were informed that Immigration officials will board ms Rotterdam for face to face inspections of passengers and crew, and to check all passports (looking for visa stamps to Ebola countries and to go over the health forms we had been required to fill out). We are the first vessel to go through these new procedures.
Immigration & Health Procedures: (from today On Location program)
Upon arrival to Port Mauritius, Health Officials will intensively check all passports.
Upon completion of this procedure, all guests are subject to a mandatory "Face to Face" Immigration inspection in the Explorer's Lounge.
Your deck number will be called over the public address system when to proceed to the Explorer's Lounge on Deck 5 for the Face to Face Immigration inspection.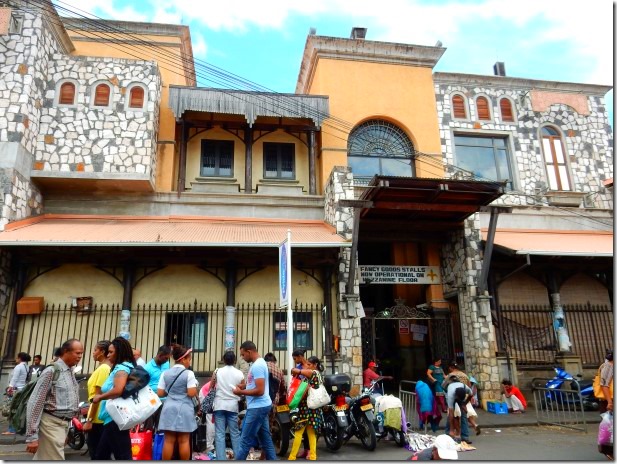 WJs Day:
At 7:10 AM we heard the call over the public address system for all passengers going on Holland America Line shore excursions to make their way to the immigration inspection. We knew we would be about 20 minutes behind them as our deck (Deck 1) is typically called before the others – we were correct. The immigration inspection was a bit of a blur as it happened so fast – we picked up our passports from Holland America staff and took it to the Mauritius immigration person that very quickly looked at our passport photo and us and then moved us on. Lastly, we had our room key card swiped to indicate that we had gone through the procedure (was this really an effective method???), and by 7:40 AM we were finished and cleared to leave the ship.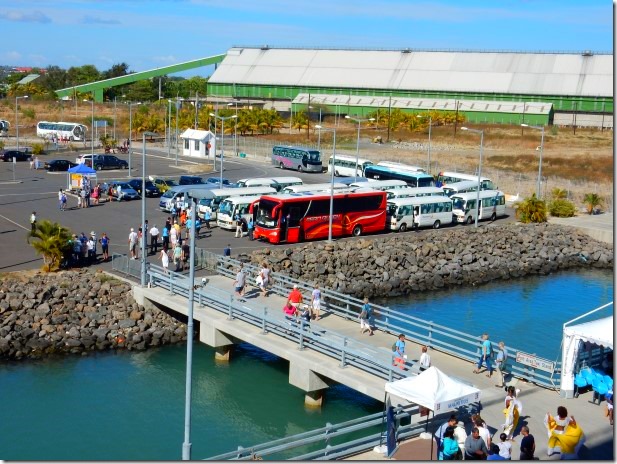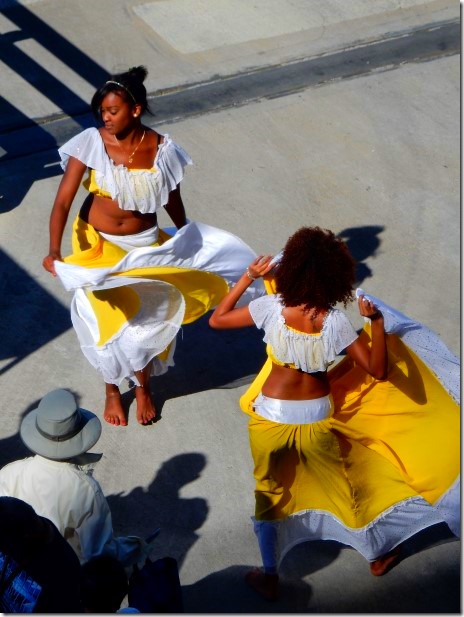 Breakfast in the Lido Buffet with a great view of the volcanic mountains on Mauritius and the city of Port Louis, was next up before getting ready to wander into town. Mauritius Tourism had a booth alongside the ship and there were dancers and music as we stepped off. We picked up a map and started the walk to the Caudan Waterfront about a mile away.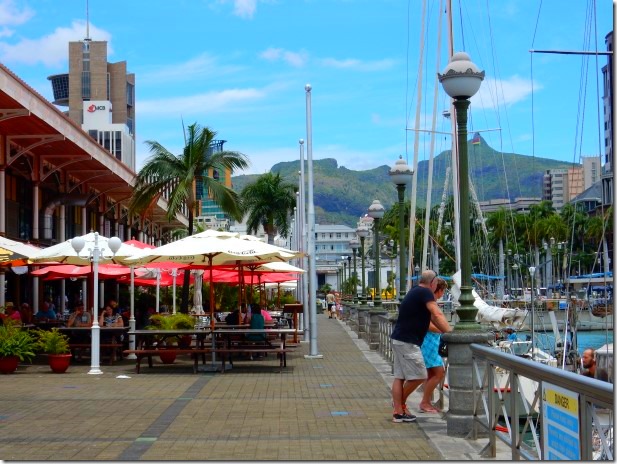 At Caudan Waterfront we found a pleasant waterfront mall (smaller version of Cape Town's V&A) with the most important commodity on this cruise… WiFi that worked! And it was free for an hour – PRICELESS!!!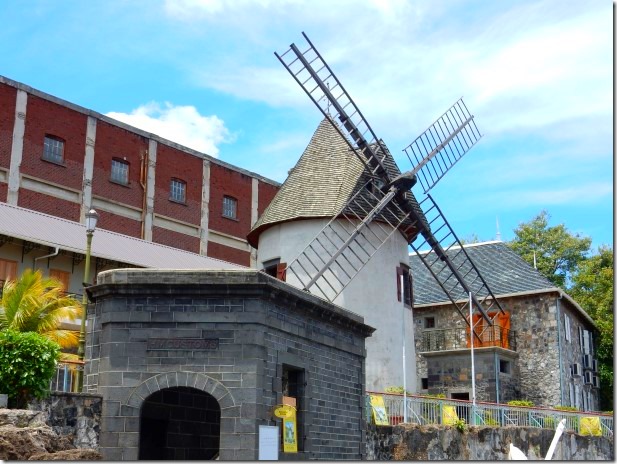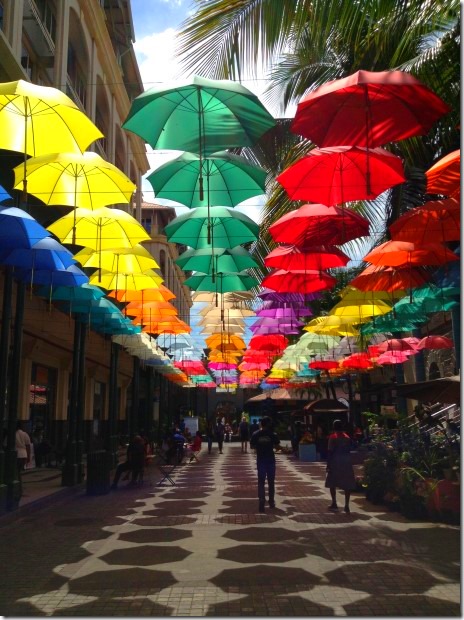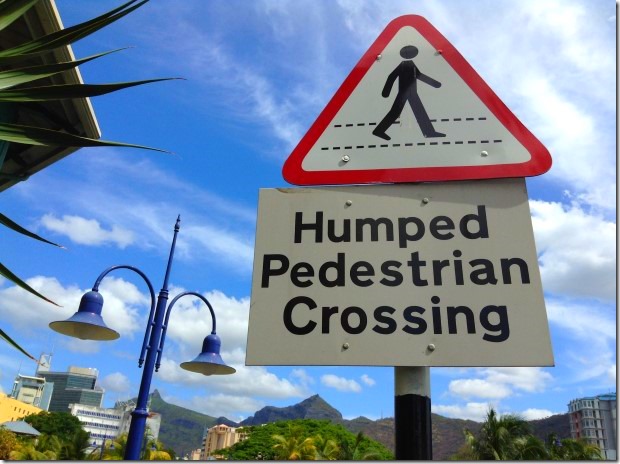 After strolling through the upscale Caudan Waterfront with it's many stores, cafes, restaurants, craft market, artists corner, cinema and souvenir shops, our exploring in Port Louis took us to the Postal Museum, Blue Penny Museum and the Central Market – fantastic people watching and interesting local products. As we didn't want to go too far or do too much, we were happy to wander the city before going back to the ship in mid-afternoon.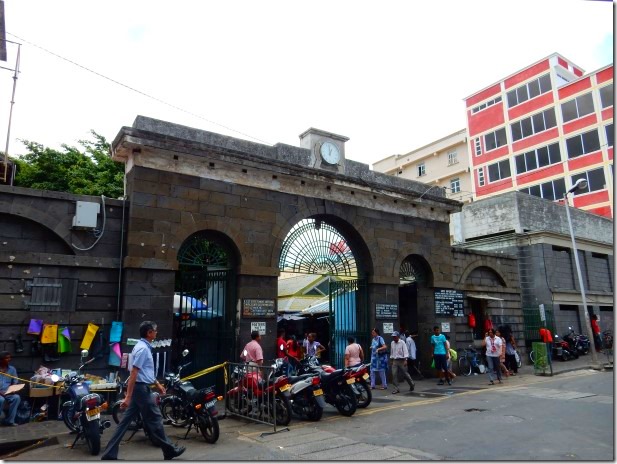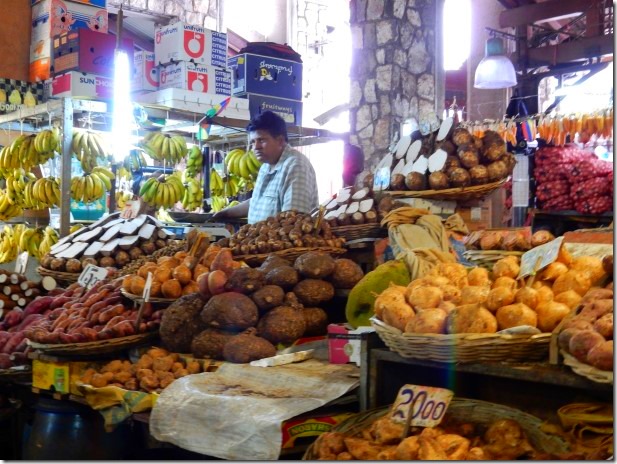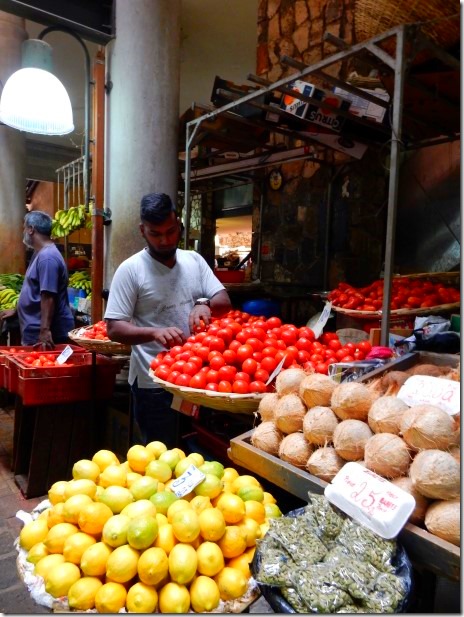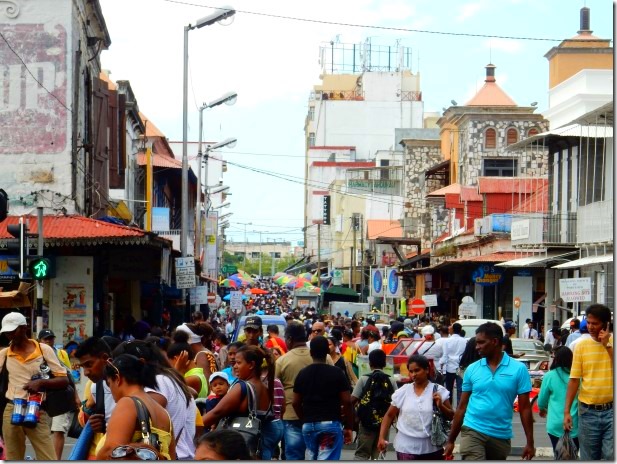 Passengers that didn't want to take a taxi or walk into the city could take a water-taxi from the pier next to ms Rotterdam (US$2) to/from Caudan Waterfront.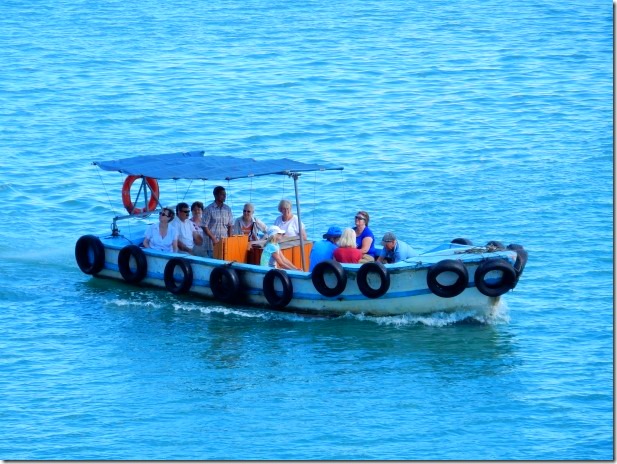 Sail away from Mauritius was at sunset – we had to be out of the port before it was dark so there wouldn't be any flies on the ship. Apparently, Mauritius has a fly problem at night and our next port of call in Reunion won't accept any vessels that didn't leave Mauritius before dark. Who knew?!?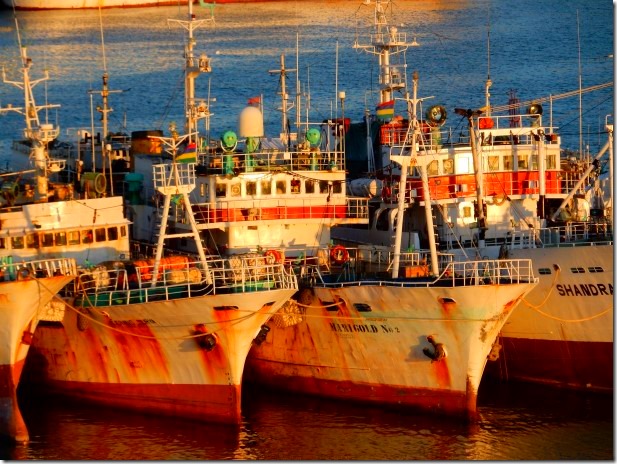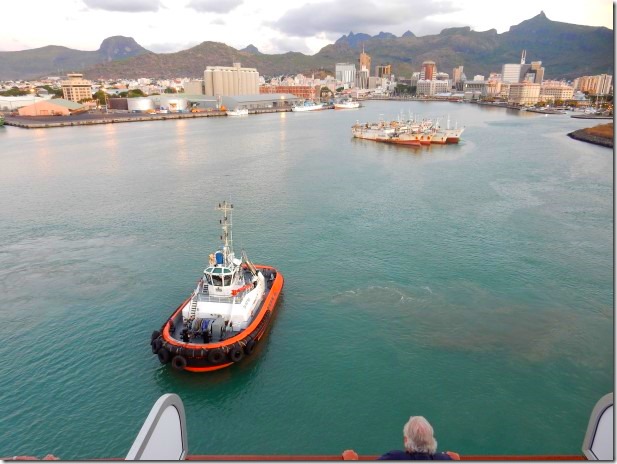 Tonight in the Showroom at Sea was Romany – an entertaining and witty female magician.