September 2015 Travel Tips and Tales Newsletter
September 2015 Travel Tips and Tales Newsletter
So Many Exciting Travel Possibilities!
Greetings!
WJ finally made it to the Great Reno Balloon Race in Reno, Nevada, and we must say, it was well-worth going. This event takes place over three days, attracts a crowd of about 20,000 spectators that all make their way before the crack of dawn to witness the amazing spectacle of a mass ascension of over 90 hot air balloons. It sure had the WOW factor for us, and we definitely encourage you to visit this festival.
Currently, WJ is cruising with Un-Cruise Adventures; their Legacy of Discovery voyage cruises on the Columbia and Snake Rivers that explores Washington, Oregon and Idaho. Have you taken a voyage with Un-Cruise Adventures, or do you have one of their trips on your bucket list?
Here are a few photos courtesy of Un-Cruise Adventure that we think will whet your travel lust whistle:
Stay tune for our upcoming review of our Un-Cruise Adventures Legacy of Discovery Cruise.
FEATURED ARTICLES OF THE MONTH:
Journey to St. Kilda in Scotland's Outer Hebrides By Ethel DeMarr
Travel Italy: Exploring Lake Garda By Mike Ashcroft
What I Wish I Knew Before Hiking the East Coast Trail in Newfoundland By Carolyne Whelan
TRAVEL NEWS:
Sherwin Banda is Appointed as President of African Travel, Inc.
Sherwin Banda is grateful that recent high-profile events have increased awareness about the importance of responsible, sustainable tourism in Africa.

"The allure of Africa is multi-faceted, but so are the challenges facing the continent," said the South Africa-born hotelier, who was appointed president of African Travel, Inc. earlier this month. "Fortunately, travelers are beginning to recognize and prioritize the importance of supporting long-lasting initiatives, ensuring Africa remains vibrant and diverse for generations to come. This is where safari outfitters like African Travel, Inc. can really make a difference, by offering unique and exciting programs encouraging travelers to actively participate in conservation."

Banda, who was born and raised in Cape Town, has spent more than 17 years in the international hospitality industry including various positions in South Africa, the United Kingdom, and the United States. He is renowned for his personalized approach to customer care and passionate devotion to all things Africa, particularly in terms of reducing the industry's carbon footprint. Banda's proven dedication to optimizing resource efficiency fits perfectly with African Travel, Inc.'s mission to protect endangered wildlife, ecosystems, and communities.

"Africa continues to be a must-visit travel destination, but travelers now want to give back to the communities they visit and leave a legacy of their own," said Banda. "African Travel, Inc. provides numerous ways for guests to invest in Africa's future by donating their time, expertise, or physical labor to projects in East and Southern Africa. We are heralding the new age of voluntourism."

African Travel, Inc., which was recently ranked the #3 Top Safari Outfitter in Travel + Leisure's coveted 2015 World's Best Awards, supports numerous philanthropic programs and collaborates with the TreadRight Foundation, a not-for-profit organization working to preserve the environment and communities affected by tourism. Other partners include the Amy Biehl Foundation, which contributes to community building programs in Cape Town, and WildAid, whose mission is to reduce global consumption of wildlife products and end the illegal wildlife trade.

"I love that I work for a company where we get to make a difference in the world, but also make our guest's dreams come true," said Banda. "For a moment in time, an irrevocable and irreversible moment, we have touched people's lives in a way that not many industries can claim to. When travelers depart on an African Travel, Inc. itinerary, they are giving back to Africa, but also bringing meaning into their own lives.

This I know for sure: You can leave Africa, but Africa never leaves you."

For more information and to book the safari of your dreams, contact your favorite Travel Professional, call African Travel, Inc. at (800) 421-8907, or visit www.africantravelinc.com.
Enjoy our river and ocean cruise travel tip sections here:
Have a river or ocean cruise question or suggestion? Email us and let's chat!
RECOMMENDED RECIPE BOOK
One of our favorite WJ contributors, Habeeb Salloum, has a major hit with his latest cookbook, Asian Cooking Made Simple – A Culinary Journey along the Silk Road and Beyond.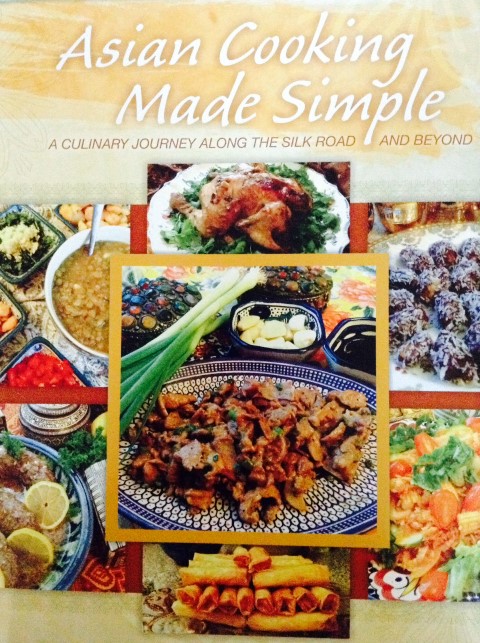 This recipe book is full of fabulous photos showing mouthwatering dishes that we wouldn't usually attempt to make – and Habeeb's recipes have simplified the process. We know you're going to enjoy it (and the recipes) as much as we are ~ WJ.
FREE gift for you! Our travel photos can be downloaded for free (change out your computer wallpaper with a travel photo of your choice).
See you again next month… Happy Travels!
Viv & Jill
AKA: WJ
UNTIL NEXT MONTH… PLEASE VISIT FRIENDS OF WAVEJOURNEY.COM