November 2015 Travel Tips and Tales Newsletter
November 2015 Travel Tips and Tales Newsletter
So Many Exciting Travel Possibilities!
Greetings!
Since the terrorist attacks in Paris and other parts of the world, we've received lots of questions regarding safety while travelling. Many readers have asked if they should cancel upcoming travel plans, or just not bother booking trips for 2016. While we understand and appreciate the apprehension many people are feeling due to all the strife going on in the world right now, we personally will not stop travelling. We feel that if we stop living our lives and succumb to fear, the terrorists have won. So our advice is to continue to explore the world, but be cautious wherever you roam – regardless if it's near home or off in far-flung places. Send us an email and tell us where you're travelling next.
CHRISTMAS AND HOLIDAY SHOPPING?
If you are shopping at Amazon from either Canada or the USA, please use our affiliate link. You pay the exact same prices, and we get a tiny commission from each sale to help keep the lights on at WAVEJourney.com. Thanks for shopping with us.
COOL GIVEAWAY:
The book THE VIOLINIST OF VENICE by Alyssa Palombo will be available on sale December 15. WJ has three copies to give away to newsletter subscribers in the USA (Kindle or paperback). All you need do is hit reply to this newsletter and make a mention of the book's title. A random drawing of all entrants will take place on December 10, 2015. Good luck – the book looks like a delicious read.
FEATURED ARTICLES OF THE MONTH:
FEATURED GADGET OF THE MONTH:
TRAVEL TRIPS, TOURS & DEALS:
TRAVEL GADGETS MAKE GREAT GIFTS:
FROM THE ARCHIVES:
RECENT ARTICLE:
Read about WAVEJourney's S.S. Legacy cruise exploring Oregon, Washington and Idaho: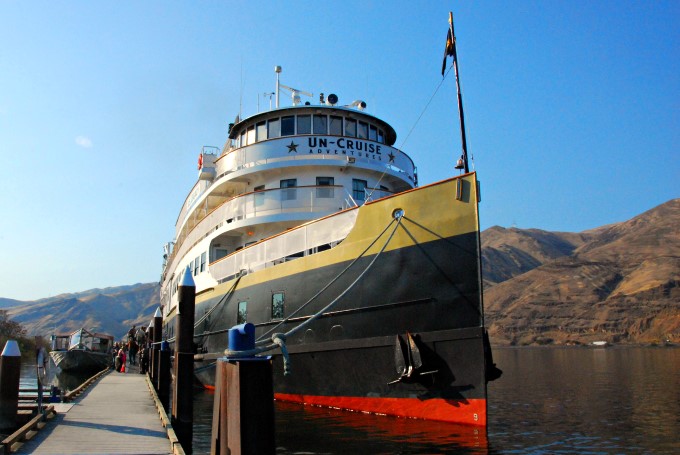 See you again next month… Happy Travels!
Viv & Jill
AKA: WJ
UNTIL NEXT MONTH… PLEASE VISIT FRIENDS OF WAVEJOURNEY.COM