August 2014 Travel Tips and Tales Newsletter
August 2014 Travel Tips and Tales Newsletter
Greetings!
We are thrilled to announce our next big adventure! In fact, we think this one deserves the title of "Epic Adventure" (epic is such an overused word, but we think it's appropriate in this case). Holland America Line's 49-day Africa Explorer aboard ms Rotterdam will cruise from Rotterdam, Netherlands on September 27 all the way to Cape Town, South Africa, where we disembark on November 15. Along the way, we're going to visit England, Portugal, Gibraltar, Spain, Malta, Greece, Israel, Egypt, Jordan, Oman, United Arab Emirates, Seychelles, Reunion Islands, Mauritius and South Africa. We'll be blogging along the way as much as possible, but in the meantime you can take a look at this fascinating cruise over on Holland America's website.
Our most recent travels took us up to The Hills Health Ranch at 108 Mile House in British Columbia, Canada. We took along our 7-year-old niece Jada and focused our activities around her first dude ranch and horse riding experience. We all had a fantastic time and highly recommend The Hills Health Ranch for a multigenerational dude ranch experience. If Jada could have spent every waking moment riding, she would have, and it was amazing to see how quickly her riding skills improved within 48 hours of her first lesson. We'll have much more information to share about this fun getaway, but in the meantime check out all The Hills for activities offered to all ages and interests.
Below we've included some very handy sport and gear news, as well as our travel deals and news segment for some fun upcoming festivals and adventure tours.
If you need recommendations for a specific destination or style of travel (cruises, group tours, hotels, etc…) be sure to peruse the archives to get your travel juices flowing.
Happy Travels,
Viv and Jill
AKA: WJ
BTW: Are you following us on Facebook and Twitter for our daily updates, photos and ongoing adventures? If not, you're missing out on some very fun topics!
KICKSTARTER HELP – INDIAN AS APPLE PIE TV SHOW
Anupy Singla Gupta is seeking help through Kickstarter to raise $30,000 to film the pilot episode for her program, Indian As Apple Pie TV Show. If, like us, you love Indian cooking, recipes and food, this is a great project to consider supporting. Visit Anupy's Kickstarter page for more details on how to support this Indian cooking and travel show.
LATEST TRAVEL & SPORTS GEAR NEWS
TRAVEL NEWS & DEALS
The High Roller in Las Vegas Wants to Take Families for a Ride on Saturday Mornings
Breckenridge Oktoberfest – September 12-14, 2014
AdventureSmith Explorations Small Ship Christmas Cruise Specials – Hawaiian Seascapes
MTV PUSH Helsinki Festival – September 10-12, 2014
Multigenerational Family Travel with European Waterways in 2015
Explore Seville, Spain with a Local Tour Guide and Travel Planner – Francesco Soriquez
2014 Food & Travel Expo – Providence, Rhode Island – For People Who Plan Their Vacations Around Food
Louise Penny Launches New Book, "The Long Way Home" – A Chief Inspector Ganache Novel
Discover Myanmar with Backyard Travel
UNTIL NEXT MONTH… PLEASE VISIT FRIENDS OF WAVEJOURNEY.COM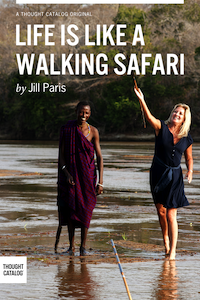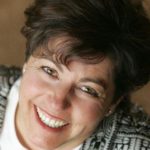 Welcome to your One Stop Writing Shop!
Need help turning your ideas into words and your words into winners? Linden Gross is a bestselling writer and acclaimed writing coach. From books to web content to blogs, Linden and her team of specialists will write, publish and market whatever you need or help you do it.
Let a bestselling writer enhance your project as a writer, editor, writing coach, blog coach – Contact Linden Gross for more details.

Arizona Real Estate Expert, Peggy Young