Travel Tips, Tales, Deals and Steals January Newsletter
Travel Tips, Tales, Deals and Steals January Newsletter
January 2014
Greetings!
Our 9-week adventure through Southeast Asia (Vietnam, Cambodia, Laos, Thailand) came and went far too quickly! Every day brought new and exciting experiences (even in places each of us had previously visited) and not only did we make many fabulous new friends, but we left with a better understanding of the world in which we live and share.
One of the most controversial subjects we encountered while in SE Asia was regarding the use (and abuse) of elephants for tourism. Many readers implored us not to ride an elephant and shared (educated) the multitude of reasons why we shouldn't. Of course we listened to their pleas and abided by them. Instead of riding an elephant, we spent a day visiting Elephant Nature Park (an elephant rescue and rehabilitation center) in Chiang Mai, Thailand where we fed and bathed these magnificent creatures. Now it's our turn to ask you to consider this topic… Postcard From Elephant Nature Park… and then share your thoughts and opinions with us.
Happy Travels!
Viv and Jill
AKA: WJ
WJ ADVENTURES
WAVEJOURNEY'S ADVENTURES IN HO CHI MINH CITY, VIETNAM
Saigon (Ho Chi Minh City) vibrates with a pulse singular to itself. WAVEJourney landed in HCMC to begin a 9-week Southeast Asia exploration of new destinations. We purposely booked 4 nights in a "mini hotel" in District 1 of this bustling city to allow us time to change our biological clock and push through to the other side of jet lag. With a 15-hour time difference and 29 hours in transit (much easier due to our Business Class flights with Asiana Airlines), we essentially lost nearly 2 days just to begin our adventure…
WJ RECOMMENDED
PRIVATE WIFI – Is Your Public WiFi Connection Safe? Think Again!
RECOMMENDED TRAVEL BOOK
LIFE IS LIKE A WALKING SAFARI by Jill Paris
TRAVEL TIPS
La Residence Hotel & Spa in Hue, Vietnam – 5-star luxury hotel near the famous Citadel
Pick Pocket Proof Pants – WJ tried and tested travel clothing
Carlsbad, California – Plan a getaway to the southern California coast
Emeraude Halong Bay Cruise – WJ tried and tested. Perfect for an overnight trip on a junk in Halong Bay
Pacsafe – WJ tried and tested anti-theft bags, packs and accessories
Momondo – An excellent tool that allows you to easily compare flight and hotel prices
Agoda.com – A great tool for researching and booking accommodations of all kinds in Asia
Thai Airways – Why they are one of WJ's favorite airlines
Asiana Airlines – What's not to love about their Smartium business class service?
SeatGuru – Still the best way to find out how to pick the best seats on your next flight
Sofitel Bangkok Sukhumvit – 5-star luxury hotel in Bangkok, Thailand
The Man in Seat 61 – WJ's favorite train travel guide
GoLite Footwear – WJ tried and tested shoes and boots
TRAVEL TALES
TRAVEL CALIFORNIA: SPRING ADVENTURE – NAPA FOR ONE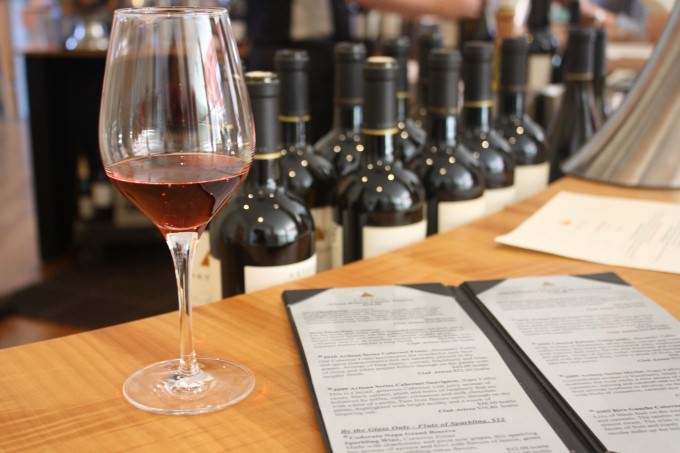 By Diane Leone
TRAVEL SOUTH DAKOTA: BLOWN AWAY BY THE BADLANDS
By Patti Morrow
TRAVEL DEALS – TIME TO BOOK YOUR 2014 VACATION
Uniworld Boutique River Cruise Collection – Six-Star River Cruise Experience!
Lion World Travel – African Safaris
Insight Vacations – Red Hot Deals on Deluxe Land Tours
Le Boat – Boating and canal vacations in Europe
Red Carnations Hotels – Luxury Boutique Hotels
Aussie Adventure – Small Group Australian Safari and Outback Tours
Sonora Resort – Adventure Travel and Luxury Wilderness Lodge
Contiki – Escorted Group Travel for 18-35 Year Olds
Haggis Adventures – Affordable Tours of Scotland, England and Wales
Wickaninnish Inn – Storm watching in Tofino, BC, Canada
VISIT FRIENDS OF WAVEJOURNEY.COM
Welcome to your One Stop Writing Shop!
Need help turning your ideas into words and your words into winners? Linden Gross is a bestselling writer and acclaimed writing coach. From books to web content to blogs, Linden and her team of specialists will write, publish and market whatever you need or help you do it.
Let a bestselling writer enhance your project as a writer, editor, writing coach, blog coach – Contact Linden Gross for more details.

Arizona Real Estate Expert, Peggy Young