Travel Deal: Discover the Heart of Vietnam and Cambodia Food Tour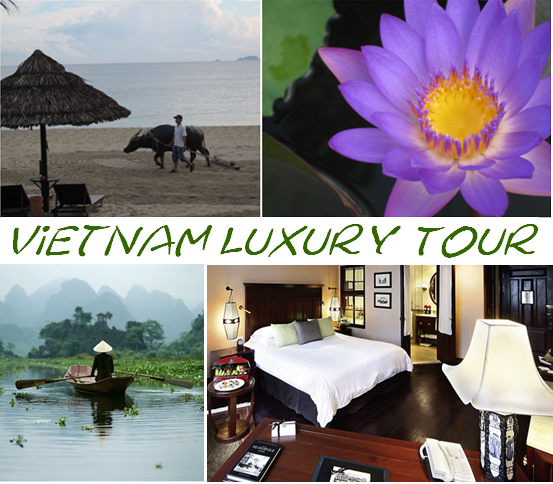 Discover the Heart of Vietnam and Cambodia Food Tour
26 April — 9 May 2013 with Author Kim Fay
Do flavors and smells instantly take you back in time? Come on this amazing tour of Vietnam and Cambodia with Author Kim Fay and you'll discover your fifth sense – Your umani – sweet, salty, sour, bitter taste sensation.
We start our journey in Hanoi, we'll dine with chefs, and cooks, explore markets together, do our fair share of cookery lessons, sip cocktails – we've even organized a book club gathering on hallowed sacred grounds of Angkor Wat. We'll travel North to South in Vietnam, and then fly to Siem Reap in Cambodia.
Our accommodation is in superior 5-star hotels, Metropole Hanoi, Ana Mandara Dalat, Park Hyatt Saigon. We've included all meals, cookery lessons, transfers plus domestic flights and much more!
Author Kim Fay will accompany this Tour. She'll delight in introducing you to all her friends and favorite tastes.
Contact Jean today [email protected] for a full itinerary and to reserve your place. (Limited to 14)
A bit about Kim Fay…
Born in Seattle, raised throughout Washington State, lived in Vietnam for four years and still travels to Southeast Asia frequently. Former independent bookseller, Author of the historical novel The Map of Lost Memories and Communion: A Culinary Journey Through Vietnam, winner of the World Gourmand Cookbook Awards' Best Asian Cuisine Book USA.
More than one hundred years ago, in The Physiology of Taste, the gourmet Jean Anthelme Brillat-Savarin wrote, "Tell me what you eat, and I will tell you what you are." As I stepped off the airplane onto tarmac in Hanoi, I lifted my face to the familiar humid air.